10 Felonies in 9 Hours
William Todd committed at least nine felonies in the span of ten hours in Nashville.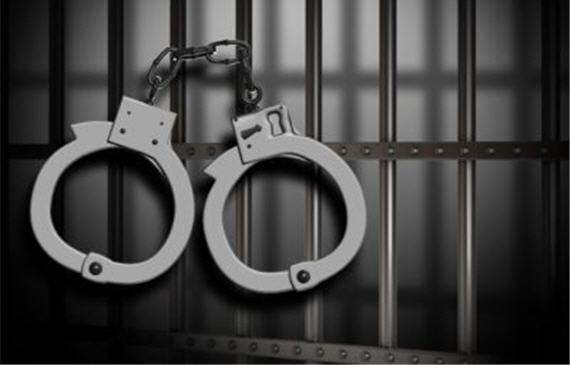 The legend of William Todd, aged 24, and his Nashville crime spree is going viral.
The Sideshow ("Man allegedly commits 10 felonies in 9 hours"):
Police say he traveled there on a Greyhound bus from Kentucky before beginning his unprecedented crime spree. Upon arriving in Nashville, he allegedly broke into a local business called The Slaughterhouse, where he stole a Taser, revolver and shotgun. He then proceeded to steal a T-shirt from the Slaughterhouse before burning the business to the ground.

Todd then moved on to a local bar, where he held four patrons at gunpoint. He robbed all four individuals but not before using the Taser on one and pistol-whipping another.

Just five minutes later, Todd moved onto his next alleged felony, carjacking a taxi driver at gunpoint. After leaving the cab, he used the credit cards he had stolen from the bar patrons to buy food.

"He was able to find the Walmart on Nolensville. He goes there and purchased $199 worth of items," Sgt. Blackburn said.

And that was only the beginning.

In the early hours of the following morning, Todd then broke into a local hotel's law office. He not only vandalized the offices but also then defecated on a desk and smeared his feces on some of the framed law degrees.

Leaving the offices, Todd then reportedly robbed several of the hotel guests. He knocked on their door pretending to be a female housekeeper, then robbed them at gunpoint. He was also reportedly crying while doing so.

He then briefly paused for a change in personal appearance.

"We have him on video leaving the hotel with a shaved head," Sgt. Blackburn said.

After crashing his stolen cab into a local parking garage, Todd then quickly held another taxi driver at gunpoint. When police finally apprehended Todd, he was hiding atop Opryland, partially submerged in a water-cooling vat. The Metro Fire Department was brought in to assist in Todd's removal from the vat, using a bucket and ladder truck.
The man's efficient, I'll give him that. But I'm afraid that's just a little bit more than the law will allow.