100,000 Americans Dead from Coronavirus
Yet another grim milestone.
The United States has suffered over 100,000 deaths from COVID-19, according to Worldometers. That number is almost certainly an undercount.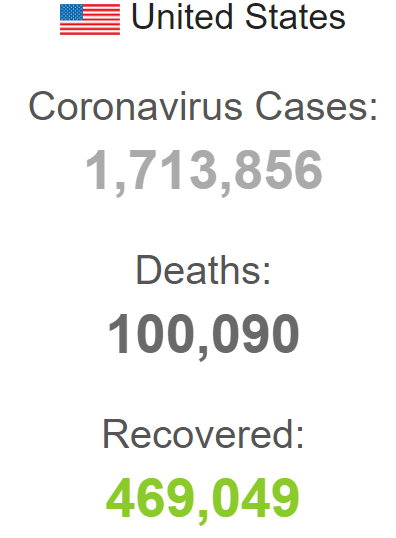 There have been "only" 349,714 fatalities worldwide, using the same source, so the United States alone accounts for nearly a third of all reported deaths. Even taking it as a given that China, where the disease began, is almost certainly lying when it claims a mere 4,634 dead—and, indeed, 82,992 total infected—that's quite staggering.
The pace of the toll has been well ahead of official predictions.
The good news is that the toll seems to have slowed considerably.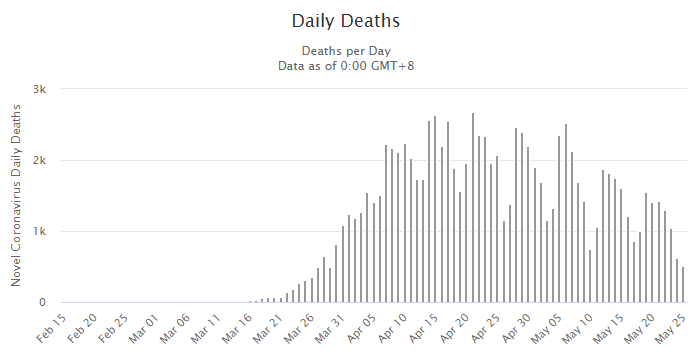 The interactive graphic at the above Worldometers link is more useful than the static version captured above but we have gone from routinely losing 1500 to 2500 people a day to two days straight with 500ish deaths. The toll, however, will inevitably climb as we start re-opening businesses and resuming something more closely resembling our old lives.