122,255
We give a small number of people a lot of influence.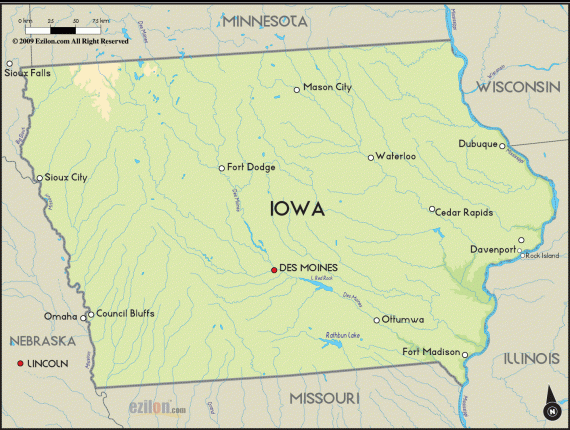 The number in the headline is the total number of votes (according to USAT) cast last night in the Iowa caucuses.  That number is, again, 122,255.  The winner (barring a recount*) is Mitt Romney with 30,015 votes—a whopping eight more than Rick Santorum.
Look at those numbers:  122,255 and 30,015 (all to affect the allocation of 25 delegates).  One ought to ask oneself:  Why in the world are so few people allowed to significantly influence the nomination process of a major political party?  And yet, here we are.
The question remains to me not whether the Iowa Caucuses are important (they are, because we** say they are), but rather should they be?  It is worth noting over and over again that as the result of being first and getting substantial media attention we have turned a peculiar institution (small meetings of a relatively small slice of the population of a small state) and given it a great deal of importance.  There really is no real reason to do this (i.e., this was not the result of a rational process of determining the best mechanism for choosing candidates).  Really, a dispassionate examination of this process ought to lead to a serious discussion to scrap the process, and yet…
But, seriously, we are giving 122,255 people this much influence?  This makes sense?
And yet, again, it cannot be dismissed.  The most fundamental proof that the caucuses matter is threefold:
1. it usually causes some candidates to drop out
2. it influences fundraising going forward, and
3. it influences voters in the next contest, New Hampshire. These are all empirically observable and measurable outcomes.***
As such, I am going to disagree with my co-author, Doug Mataconis, who assessed the situation thusly:
With the results this close, it's hard to really say what the outcome in Iowa actually means, or what impact it will have on the race.
I don't think it is all that hard to say what it means.
First, the caucuses have underscored that the narrative we have been watching continues. Mitt Romney is the top candidate (just barely).  His foundation of support in mid-20% range continues.  This is important because it indicates that he continues to have a floor to stand upon which can be then built upon.   The polls going into NH indicate that he will do quite well there (a CNN poll I saw last night put him at 47%).  He will emerge, therefore, from the first two contest with the clear media mantle of "front-runner."   This matters.
Second, the roller-coaster of Not Romney's continues.  Ron Paul has appeared to have already crested and is starting to recede and now its Santorum's turn (with the commensurate heavy media scrutiny coming his way over the next week).  We will know relatively soon whether he has peaked in the Land of Corn or whether he, too, can build upon this success (I have my doubts).  Regardless, his success in Iowa gives his candidacy life.  This is a result of this contest and it matters.
Third, likewise:  Ron Paul's third place finish helps fuel his candidacy.
Fourth, at least one candidate, Rick Perry, is going to have to call it quits and another, Michele Bachmann is in the position of having to start facing reality.  Newt Gingrich's star has already faded and his 13.3% of the caucus vote hardly gives him a boost.  Money will dry up.  This, too, matters.
So, like it or not, Iowa has had an impact.
______________
*I am not sure at the moment if there is even a mechanism to do that or that it really would matter if they did.
**By "we" I do not mean the royal we, nor the collective OTB we, but the inclusive we:  all of us.
***Quick empirical evidence:  Perry is "assessing" his candidacy back in Texas (i.e., is dropping out), a CNN poll last night showed Santorum's support in NH doubling already (from mid-single-digits to low double-digits).  The money issue will be clear over the next several days.