13 Miles, 13 Beers
Drinking a beer every mile during a half marathon isn't as good an idea as it sounds.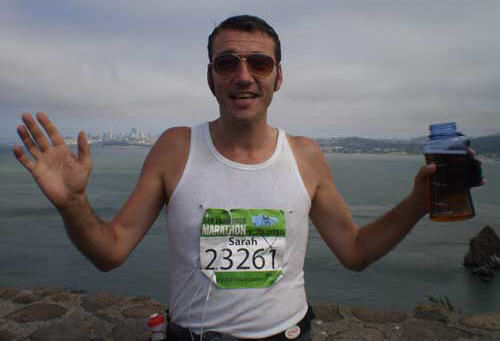 So, some dude decided to perform a stunt for his website.
Several of you told me that I was "going to die" if I drank 13 beers while running the San Francisco Half Marathon. I did not die.

I puked three times, blacked out for miles 11 and 12, and needed five hours to finish. This is my story.
I think I've heard enough, actually, but there's a lot more at the link.