Information Segregation And Political Polarization
Whether in the blogosphere or on television, people are increasingly only accessing sources of news and opinion that confirm their pre-conceived ideas.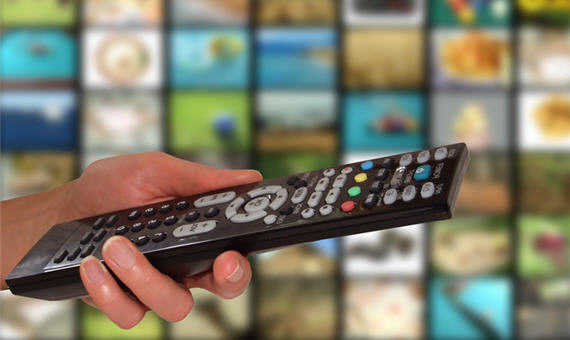 After, as he put it, "meandering through the blogsphere" this morning, Dave Schuler makes this observation about how people seem to be consuming political news and opinion these days:
I'm used to different opinions on the same story. So, for example, when Margaret Thatcher died I wasn't surprised to hear some extolling her as a near-saint while others castigated as an historic villainess. After all, where you sit is where you stand. But it does surprise me that the stories being commented on are so distinct. On one side there's outrage over President Obama's proposal to use "chained CPI" in the formula for calculating cost of living adjustments in Social Security. BTW, contrary to what you might be reading, doing so would reduce no one's social security benefits. It would only potentially reduce the increases in benefits below what they might otherwise be. Any number of Democratic senators have drawn themselves up to the full heights and condemned this as a cut in Social Security benefits which was completely and permanently unacceptable, a canard.

On the other side you'll read harsh denunciations of North Korea's saber-rattling. I think that's premature.

It's not that what's being talked about isn't newsworthy. It's that what they're deeming newsworthy is so disinct.
This has been a feature, rather than a bug, of the blogosphere for some time now. The days when you'd see a variety of different opinions on the same blog are, in most cases, long gone. Indeed, I'd say that OTB is rather unique in that regard, although it's interesting that our comment threads have come to be dominated largely be one side of the political spectrum.* Traveling the blogosphere today, though, you see a high degree of ideological segregation and, as Dave notes, a distinct difference in the stories that both sides are covering. Absent a major news event, it's rare that you'll see that same stories being covered at, say, Hot Air and at Think Progress, and when you do you're typically going to get vastly different interpretations of the news event in question. Most of the time, though, it almost seems as if the people who write for conservative and liberal blogs are living  in completely different universes.
It's not just online that you see this information segregation, of course.  Do a side-by-side comparison of the news programming on Fox and MSNBC and you'll see not just a different point of view, but concentration on completely different stories. No news network, for example, has done as much coverage of the Benghazi attack as Fox News Channel and, during the fall of 2011 MSNBC at times became the location of round-the-clock coverage of Occupy protests that the other two networks don't even bother to give much coverage to. CNN is a slightly different story and still seems to be trying to maintain more of a "hard news" edge to their programming, but it's worth noting that they constantly come in third, or worse, in the ratings behind the two more ideological channels.
The interesting question, of course, is what impact these ideological segregation has on our political culture. If the politically committed people on both sides of the aisle are accessing different sources of information and opinion that concentrate on completely different subjects at times, it seems that this is likely to have an impact on how politics gets conducted on a daily basis. In some sense, then, I'd argue that one of the factors behind the political polarization that we see in America today can be traced to the fact that strongly committed people on both sides of the aisle now tend to only access information sources that confirm their political biases. As long as that's the case, it's not surprise that we can't seem to agree with each other.
* I say this not too toot OTB's horn as it were, but simply as an observation. There don't seem to be many blogs around anymore that don't have at their core some kind of ideological or political mission.