1/5 Of Americans Still Believe The President Is A Muslim
Twenty percent of Americans still believe that Barack Obama is Muslim. Not only is it wrong, it says something rather disturbing about our country.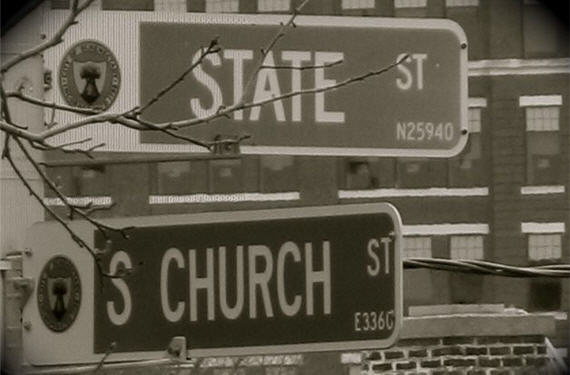 The "Obama is a secret Muslim" story has been around virtually from the moment the 2008 Presidential campaign began and, it hasn't gone away:
The number of Americans who believe — wrongly — that President Obama is a Muslim has increased significantly since his inauguration and now account for nearly 20 percent of the nation's population.

Those results, from a new Pew Research Center survey, were drawn from interviews done before the president's comments about the construction of an Islamic cultural center near Ground Zero, and they suggest that there could be serious political danger for the White House as the debate continues.

The president's religion, like his place of birth, has been the subject of Internet-spread rumors and falsehoods since before he began his presidential campaign, and the poll indicates that those rumors have gained currency since Obama took office. The number of people who now correctly identify Obama as a Christian has dropped to 34 percent, down from nearly half when he took office.

White House officials expressed dismay over the poll results. Faith adviser Joshua DuBois blamed "misinformation campaigns" by the president's opponents.

"While the president has been diligent and personally committed to his own Christian faith, there's certainly folks who are intent on spreading falsehoods about the president and his values and beliefs," DuBois said.

DuBois said the president's Christian faith plays an "important part" in his daily life. And he pointed to six speeches on faith that the president has given in which he talked about his beliefs. But Dubois said coverage of Obama's Christianity has been scant compared with news about the economic crisis, legislative battles and other issues.

Among those who say Obama is a Muslim, 60 percent say they learned about his religion from the media, suggesting that their opinions are fueled by misinformation.

(…)

More than a third of conservative Republicans now say Obama is a Muslim, nearly double the percentage saying so early last year. Independents, too, are now more apt to see the president as a Muslim: Among independents, 18 percent say he is a Muslim, up eight percentage points.
What is perhaps most striking is the fact that the number of people who think the President is Muslim, or don't think he's Christian, has changed dramatically, for the worse, since the President entered in office:
What we're seeing here, I think, is a combination of a two things.
First of all, once a myth becomes embedded in the minds of a certain segment of the public, it is pretty much impossible to convince people they're wrong regardless of how much evidence there is that contradicts the belief or how illogical the belief might actually be. The birther myth is an excellent example of this phenomenon; just a few weeks ago, we learned that nearly a quarter of Americans still believe the President was not born in the United States despite the massive amounts of evidence to the contrary. At this point, more than two years after the story first became public, no amount of evidence or argument is going to convince that remaining 27% that their belief about the President is wrong. So it goes with the "Obama is Muslim" belief, it's a meme that's been around as long as the birther myth and no amount of argument is going to change people's minds at this point.
Second, the Pew poll establishes fairly clearly that there's a strong correlation between people's beliefs about the President's religion and their opinion about his performance in office:
Beliefs about Obama's religion are closely linked to political judgments about him. Those who say he is a Muslim overwhelmingly disapprove of his job performance, while a majority of those who think he is a Christian approve of the job Obama is doing. Those who are unsure about Obama's religion are about evenly divided in their views of his performance.
It's not entirely clear why this should be the case. I disapprove of the President's job performance and I don't think that the President is Muslim, for example. Then again, I don't particularly care what the President's religious beliefs are and, unlike I suspect many Americans, I neither expect not am I very impressed by displays of religious piety by politicians. But, for some group of Americans, quite obviously, opposing the President means that you believe every stupid conspiracy theory about him, like the 22% of Americans who believe that President Bush had advance knowledge of the 9/11 attacks but choose not to prevent them. There's no rational reason for people think things like this, they just do.
That last explanation is disturbing on some level, though. If thinking badly of the President makes someone more likely to think he's a Muslim, then the next logical conclusion is that people think there's something bad about being a Muslim. Unfortunately, as another poll out today seems to indicate, that seems to be exactly what some Americans think:
Twenty-eight percent of voters do not believe Muslims should be eligible to sit on the U.S. Supreme Court. Nearly one third of the country thinks adherents of Islam should be barred from running for President
Partly, this may be because most Americans have no personal experience with Muslims and thus are basing their opinions about the religion largely upon what they hear in the media:
9. Do you personally know any Americans who are followers of the Islamic religion?

Yes, know: 37%
No, don't know: 62%
No answer/Don't know: 1%
It is, quite honestly, easy to believe dark and conspiratorial things about a group of people when you don't know anyone who belongs to that group and when Fox News Channel is telling you that they're coming to destroy your country and your way of life.
In reality it shouldn't matter what the President's religion is, as Campbell Brown put quite eloquently in a commentary back in October 2008:
We can find examples of stupid or at least ignorant voters who believe that it's true and who voted or will vote against Barack Obama solely because they think he's a "secret Muslim."It's a vile smear for two reasons.
The first, of course, is because it's untrue.
The second reason, though, is more subtle.
In the end, there's no difference between suggesting Barack Obama is a Muslim and calling into question the Mormon faith of Mitt Romney, or the Catholic faith of John F. Kennedy, Jr. and, before, him, Al Smith, who likely lost the 1928 Presidential Election because of his Catholic faith. Of course, Romney is a Mormon and Kennedy and Smith were Catholic, but the sentiment is exactly the same — those who continue to spread the Obama is a Muslim lie do so on the assumption, if not the hope, that people will excerise religious prejudice toward Obama because they think he's a Muslim.
It's religious intolerance, pure and simple. It's the same form of idiocy demonstrated by a Republican Congressman from Virginia who went insane over exploited like a bigoted demagogue the fact that America's first Muslim Congressman wanted to take his oath of office on the Koran.
And, it's a far cry from the wise words of Sage of Monticello:
[I]t does me no injury for my neighbor to say there are twenty gods or no God. It neither picks my pocket nor breaks my leg.
By spreading the Obama-is-a-Muslim lie, people are saying  that a person's religion should disqualify them per se from public office.
Quite honestly, I can't think of anything more un-American.