2012 Between Meh and Meh?
Previewing an Obama-Romney general election.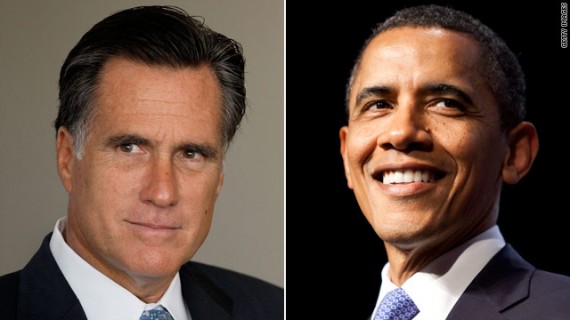 Regular commenter Michael Reynolds sums up a potential matchup between Barack Obama and Mitt Romney next November:
I'll vote for Obama, but I won't leave the country if Romney wins. And that's not where Obama wants to be. He doesn't want the choice to be between "meh" and "meh." If it's between two "mehs" people may decide to give the new "meh" a try.
I'm on the opposite side of that one, with Romney the only plausible Republican nominee that I could see myself supporting. He's by no means my ideal candidate but he's reasonable, competent, and generally plausible as president.
A contest between "meh" and "meh" is bad for the candidates trying to draw contrasts and bad for True Believers but good for the country.
Measuring by charisma, we haven't had two great choices in any election in my lifetime and I'm struggling to come up with an example in living memory. Obama had it in 2008 but it seems to be gone, replaced with mere cool, calm, and collected. And, aside from perhaps Herman Cain, none of this year's Republican crop has the sort of charisma that appeals to the general public.
Were the Republicans to nominate, say, Michele Bachmann, it would be a much more exciting campaign. But it would essentially be no contest at all, since large numbers of those of us who have always voted Republican at the presidential level would leave in disgust. Worse yet, if she were to somehow manage to win, half the country would spend four years in absolute horror.
A re-elected Obama would be, like most second term presidents, a placeholder. His Big Ideas are all either enacted or failed and he's unlikely to have much support in Congress. And Mitt Romney doesn't as of yet seem to have any Big Ideas at all. So, either way, we're likely to see centrist technocratic management by a grownup constrained by the realities of a shrinking federal budget and a non-existent public appetite for military adventurism.
We've done worse.