2018 Was The Year Trump Accelerated The Lies
Not surprisingly, President Trump significantly accelerated the pace of his lies in 2018.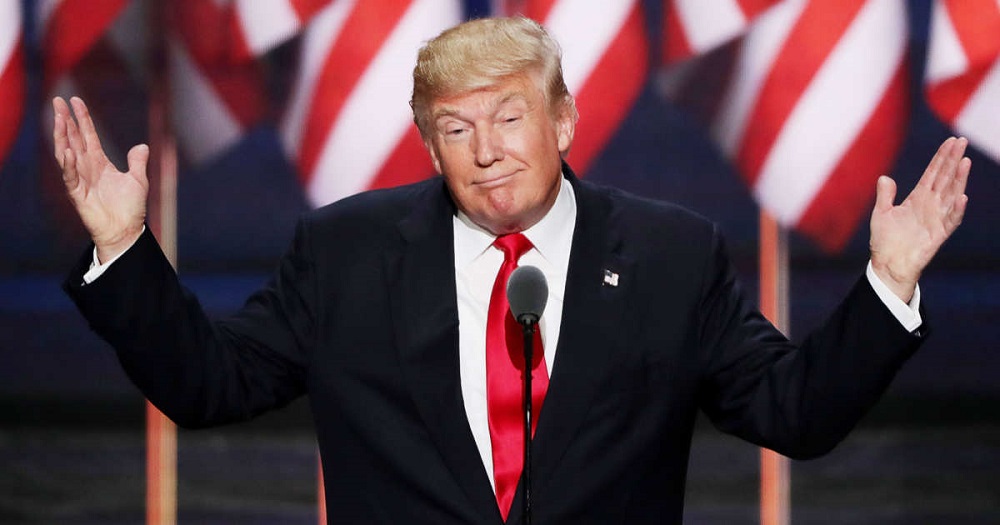 When it came to telling the truth, 2018 was a tough year for President Trump:
President Trump's year of lies, false statements and misleading claims started with some morning tweets.

Over a couple of hours on Jan. 2, Trump made false claims about three of his favorite targets — Iran, the New York Times and Hillary Clinton. He also took credit for the "best and safest year on record" for commercial aviation, even though there had been no commercial plane crashes in the United States since 2009 and, in any case, the president has little to do with ensuring the safety of commercial aviation.

The fusillade of tweets was the start of a year of unprecedented deception during which Trump became increasingly unmoored from the truth. When 2018 began, the president had made 1,989 false and misleading claims, according to The Fact Checker's database, which tracks every suspect statement uttered by the president. By the end of the year, Trump had accumulated more than 7,600 untruths during his presidency — averaging more than 15 erroneous claims a day during 2018, almost triple the rate from the year before.

Even as Trump's fact-free statements proliferate, there is growing evidence that his approach is failing.

Fewer than 3 in 10 Americans believe many of his most-common false statements, according to a Fact Checker poll conducted this month. Only among a pool of strong Trump approvers — about 1 in 6 adults in the survey — did large majorities accept several, though not all, of his falsehoods as true.

Similarly, a November Quinnipiac poll found 58 percent of voters saying Trump wasn't honest, compared with just 36 percent who said he was honest. The same poll found 50 percent saying he is "less honest" than most previous presidents, tying his own record for the highest share of registered voters saying so in Quinnipiac polling.

"When before have we seen a president so indifferent to the distinction between truth and falsehood, or so eager to blur that distinction?" presidential historian Michael R. Beschloss said of Trump in 2018.

Beschloss noted that the U.S. Constitution set very few guidelines in this regard because the expectation was that the first president would be George Washington and he would set the tone for the office. "What is it that schoolchildren are taught about George Washington? That he never told a lie," the historian said. "That is a bedrock expectation of a president by Americans."

Trump began 2018 on a similar pace as last year. Through May, he generally averaged about 200 to 250 false claims a month. But his rate suddenly exploded in June, when he topped 500 falsehoods, as he appeared to shift to campaign mode. He uttered almost 500 more in both July and August, almost 600 in September, more than 1,200 in October and almost 900 in November. In December, Trump drifted back to the mid-200s.

Trump's midsummer acceleration came as the White House stopped having regular press briefings and the primary voice in the administration was Trump, who met repeatedly with reporters, held events, staged rallies and tweeted constantly.

(…)

More than a quarter of Trump's claims were made during campaign rallies. On Nov. 5, the day before the midterm elections, for instance, Trump held three rallies, yielding a total of 139 false or misleading claims. A review of every statement made by Trump at two of his earlier 2018 ralliesfound that he exaggerated or made up at least 70 percent of his assertions.

Almost as many false claims came during remarks at press events, and about 17 percent were the result of his itchy Twitter finger.

(…)

Sometimes, Trump simply attempts to create his own reality.

When leaders attending the U.N. General Assembly burst into laughter when Trump uttered a favorite false claim — that his administration had accomplished more in less than two years than "almost any administration in the history of our country" — the president was visibly startled and remarked that he "didn't expect that reaction." But then he later falsely insisted to reporters that the boast "was meant to get some laughter."

In an October interview with the Wall Street Journal, Trump emphatically denied he had imposed many tariffs. "I mean, other than some tariffs on steel — which is actually small, what do we have? . . . Where do we have tariffs? We don't have tariffs anywhere," he insisted. The newspaper responded by printing a list of $305 billion worth of tariffs on many types of U.S. imports.

Trump exaggerates when the facts are on his side.

He routinely touts a job-growth number that dates from his election, not when he took office, thus inflating it by 600,000 jobs. And although there's no question Trump can draw supporters to his rallies by the thousands, he often claims pumped-up numbers that have no basis in fact. At a Tampa rally, he declared that "thousands of people" who could not get in were watching outside on a "tremendous movie screen." Neither a crowd of that size nor the movie screen existed.
Given the fact that 2018 was an election year, it's probably not surprising that Trump's tendency to lie and mislead was seemingly so much higher than it had been in 2017. As the Washington Post fact checkers have noted previously, Trump's lies seem to become most apparent during the largely unscripted, and always unhinged, speeches that he gives during the campaign-style rallies that he held while running for President, and which he has continued to hold even after taking office. The number of those rallies understandably increase in 2018 in the runup to the to midterm elections, with the President on the road pretty much every week from Labor Day through Election Day, and also holding such events at other times throughout the year. Additionally, while the statistics haven't been published yet, it does seem as though the President relied on his Twitter feed, another forum where he repeatedly spread lies and misrepresentations, more and more as the year went on, especially as it became clear that the Mueller investigation and the investigation of his former lawyer Michael Cohen were closing in around him in ways that are likely to have a big impact in the year to come.
All of this comes on top of the report last week, that the President had told more than 7,500 lies during the first 700 days of his Presidency. That's an average of more than ten lies a day, and it puts the President on a course that would put him at more than 14,000 lies during his first term in office and more than 28,000 should he serve a second term. Even that astounding calculation, though, doesn't take into account the possibility, if not the likelihood that lying will become even more common for this President in the coming year. Given the fact that 2019 is likely to see increasing pressure on the White House from the Mueller investigation, the Cohen investigation, the investigation of the Trump Foundation by the New York Attorney General's Office, and the investigations likely to be undertaken by the Democratic-controlled Congress, we can safely assume that Trump will lash out and that this lashing out will become less and less grounded in reality. Add to this the fact that we'll be entering the 2020 campaign season, and the prospect for the President to lie is just going to increase. In that respect, I wouldn't be surprised if, a year from now, we find that the President's lies have become even more prevalent.