43% Of Republicans Don't Believe The President Was Born In The U.S.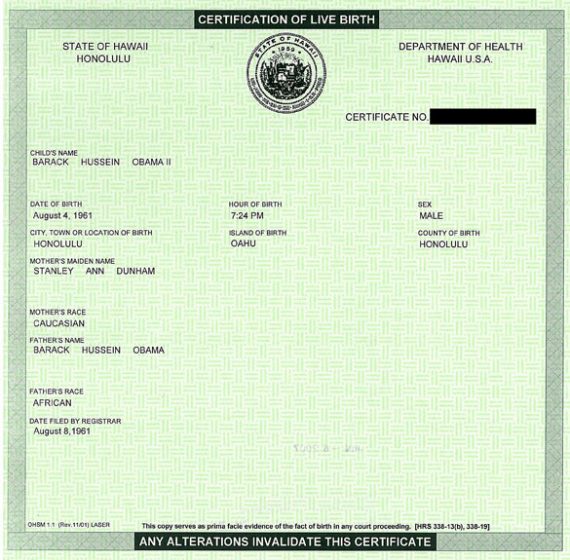 Another poll (PDF), this one from CNN, that shows the extent to which birtherism has taken hold inside the GOP:
A recent CNN Opinion Research poll shows most Americans think that Obama was indeed born in the United States. But there is a partisan divide on the issue.

The survey indicates that 72 percent think the president was definitely or probably born in the U.S., with one out of four saying that he was definitely or probably born outside the country.

Breaking down the numbers further, 46 percent say Obama was definitely born in the U.S., 26 percent say he was probably born in the country, with 15 percent saying he was probably born outside the U.S. and one in ten saying the president was definitely born outside the country.

The figures are little changed from last summer, when CNN last polled on the issue, but a partisan divide remains.

"A bare majority of Republicans, 52 percent, believe that President Obama was born in the U.S., with 43 percent saying that he was born elsewhere," says CNN Polling Director Keating Holland. "By contrast, 11 percent of Democrats and 23 percent of independents say Obama was not born in the U.S."
Sorry, but that's just insane, and it's yet another indication of the danger facing the GOP that it will draft far afield of the mainstream once 2012 rolls around.