57 States
Enough with the 57 states.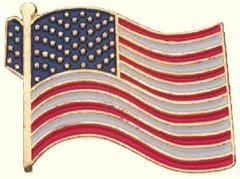 I keep seeing the "Obama said there were 57 states!" assertion pop up in any discussion wherein it is pointed out that someone may have been wrong about something.  It usually goes like this:  "Yeah, well, Obama said there were 57 states!  So there!"
Indeed, I think I must read it several times a week in the comments here at OTB (not to mention elsewhere).
Two things:
1)  Even if Obama said, and even deeply believes, that there are 57 states, that isn't an argument about what someone else said.  When I tell one of my sons, "Go clean your room it's a mess," and he says back to me "My brother's room is a bigger mess!" it may be a true statement, but the fact of one mess does not obviate the existence of another.
This might be described, as your mother may have once told you:  two wrongs don't make a right.
2)  The 57 state thing is not nearly as impressive a mistake as it legendary status makes it out to be.
Here's the clip:
So yes, he said the words "fifty seven states" (although it was more like "fifty…seven states").
Now, I cannot get into his head.  I don't know if he actually thought at that moment that there were 57 states.  I must confess, however, that I find the Snopes interpretation pretty compelling after watching the clip:
He was trying to express the thought that in all the time he had spent on the campaign trail so far in 2007-08, he had visited all (48) of the states in the continental U.S. save for one (i.e., "one left to go," excluding Alaska and Hawaii), but in his weariness he slipped up and started off with "fifty" instead of "forty." (Not the long pause in the video clip between the words "fifty" and "seven".)
As such, enough already with the 57 states trope.
Surely we can find other, more cogent and significant ways to make our cases than this type of stuff?  If one wishes to be taken seriously, then one has to be serious.