6% Of American Voters Think Congress Is Doing A Good Job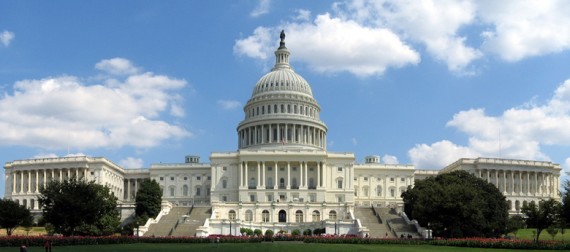 And no, that's not a typo:
Voter approval of the job Congress is doing has fallen to a new low – for the second month in a row.

Just six percent (6%) of Likely U.S. Voters now rate Congress' performance as good or excellent, according to a new Rasmussen Reports national telephone survey. Last month, Congressional approval ratings fell to what was then a record low with eight percent (8%) who rated its performance good or excellent.

Sixty-one percent (61%) now think the national legislators are doing a poor job, a jump of nine points from a month ago.

(…)

Only 11% of voters believe this Congress has passed any legislation that will significantly improve life in America. That ties the lowest ever finding in nearly five years of surveys, last reached in January 2009. Sixty-nine percent (69%) think Congress has not passed any legislation of this caliber, a six-point increase from June and the most negative assessment ever. Nineteen percent (19%) are not sure.

(…)

With divided control of Congress, neither party's voters are very happy. Eight percent (8%) of GOP voters give Congress positive marks, compared to five percent (5%) of Democrats and six percent (6%) of voters not affiliated with either of the major parties.
Low approval numbers for Congress aren't uncommon, of course, but these may be among the lowest I've ever seen and reflect a level of cynicism and frustration with the political process that could have profound implications for elections in 2012 and beyond. Put simply, when people start thinking this lowly of their representatives the odds that they are going to participate in the process would seem to diminish since an a "What's the point?" attitude starts to take over at some point.