78,000 Transgender Americans Could Be Denied Voting Rights in 2018
A new study claims voter ID laws may disenfranchise the demographic, potentially swinging several Congressional races.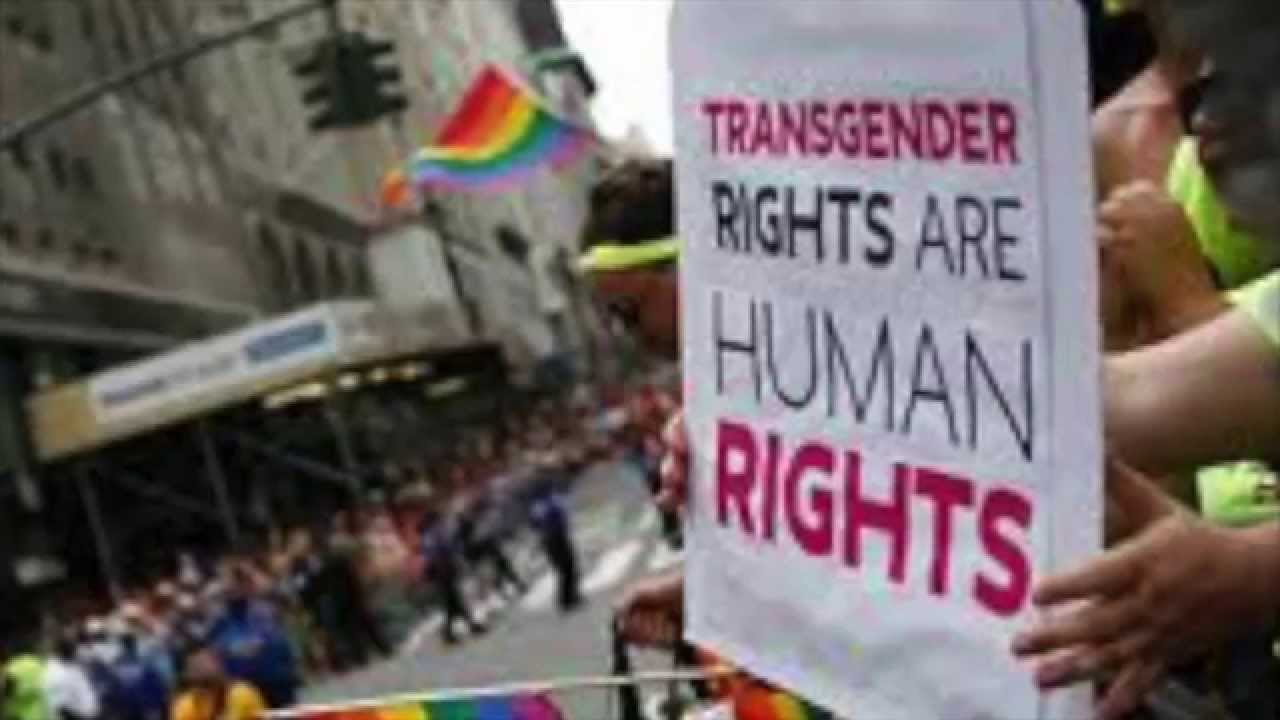 Metro Weekly* ("Study: 78,000 transgender Americans could be prevented from voting in 2018"):
A new study estimates that approximately 78,000 transgender people in eight crucial states will be eligible to vote in the upcoming 2018 elections, but will be unable to do so, due to those states' excessively strict voter ID laws.

The study, from the Williams Institute, an LGBTQ think tank at the University of California-Los Angeles law school, estimates that there are 137,000 transgender people who have transitioned in the states of Indiana Wisconsin, Kansas, Virginia, Tennessee, Mississippi, Alabama, and Georgia. But an estimated 57% of them, or 78,000, will likely be turned away from voting because they lack proper documentation or identification that accurately reflects their gender identity.

In all eight states, poll workers require voters to provide a government-issued photo ID, such as a driver's license, U.S. passport, or military ID, in order to cast a ballot. Poll workers then must decide whether that identification accurately identifies the person in front of them and matches the information listed on the voter rolls. These laws can be especially problematic for transgender people, who often face multiple barriers to changing gender markers on identification documents.

"Transgender people who have transitioned often face substantial challenges to obtaining accurate identification," Jody Herman, the study's lead author and a public policy scholar at the Williams Institute, said in a statement. "Requirements for updating the name and gender on official IDs that could be used for voting vary widely by state and federal agency, and the process can be difficult and expensive."

According to data from the 2015 U.S. Transgender Survey, transgender citizens who have transitioned were significantly more likely than others to not have proper IDs reflecting their gender identity if they were people of color, aged 18 to 24, students, low-income, or if they had disabilities.

The percentage of transgender people who do not have up-to-date identification documents in those eight states goes as high as 70% in Alabama, where people must obtain both a court order and provide proof that they have undergone gender confirmation surgery in order to change the gender markers on photo IDs, and as low as 40% in Virginia, where applicants must either obtain a court order certifying a name change or provide documentation from a medical provider certifying their gender identity.

Turning away transgender people from the polls could impact crucial races this fall, thereby affecting which party controls Congress. There are six competitive Senate races in Indiana, Wisconsin, Virginia, Tennessee, and Mississippi, where both Senate seats are up for re-election. There are also several competitive House races in Wisconsin, Virginia, Kansas, and Georgia.

"Strict voter ID laws could deny thousands of citizens who would otherwise be eligible to vote an opportunity to participate in the democratic process and have their voices heard at the ballot box," Herman concluded. "Lawmakers, election officials and government agencies must work to ensure that transgender people have equal access to vote."
Two caveats up front:
First and foremost, to the extent transgender citizens face additional hurdles to voting, it's highly problematic. That proposition should be far less controversial than the right of people to choose which public restroom to use (which I also support), given that voting is a fundamental right and there are no messy cultural taboos at stake.
Second, given that there's no evidence of significant voter fraud of the sort that could be stopped with ID cards while there's significant evidence that obtaining ID cards poses an obstacle for already-disadvantaged groups, I oppose laws, such as those in my own state of Virginia, requiring photo ID as a condition of voting, notwithstanding that I personally have multiple government-issued photo IDs.
That said, I'm confused by this story. Specifically, while I can understand—although I admittedly had not previously considered—how individuals undergoing gender transition would face barriers at the polls, it's not obvious to me how the photo ID requirement adds to said barriers.
I've voted dozens of times, in numerous states and localities, over the past 34 years. Regardless of whether I've been asked to show an ID, I've been required to state my name so that it could be checked against the rolls and annotated. Because I have a conventional name that has long been associated with males and present as male, this has been a straightforward process. There's no reason for a poll worker to doubt that I'm, in fact, "James Joyner."
Having read the above story, it now occurs to me that things would not be so easy for a transgender individual or, say, Johnny Cash/Shel Silverstein's proverbial boy named "Sue." If someone presenting as male went to a poll worker and said, "I'm Sue Silverstein and I'm here to vote," they might well receive skeptical treatment. In that case, though, if "Sue" was the individual's legal name and they still looked more-or-less like the picture on their ID card, the card would ease rather than hamper the situation.
Likewise, if someone born male and named "John Cash" was now presenting as "Joanna Cash" but had not legally changed their name showed up to vote, they'd likely be ruled ineligible since "Joanna Cash" would not be on the rolls. If they explained that their legal name was "John Cash," they'd probably be greeted with skepticism. That would have to be not only embarrassing and frustrating but likely exacerbate their dysphoria. That's sad. But it's not obvious how the voter ID requirement makes it worse. If anything, it would make it easier to prove that they are the "John Cash" on the rolls.
Even aside from the transgender community, our naming conventions are problematic in a modern society. Since few of us live in villages where everyone knows us, the fact that dozens if not hundreds of people may have the same name creates challenges with things like government watch lists. The fact that women (and an increasing number of men) still tend to change their names after marriage—and sometimes again after divorce—creates all manner of headaches. I either lack the imagination or simply haven't thought about it long enough to come up with an adequate solution.
With regard to transgender individuals, we almost certainly need to make it easier to change one's sex on government documents. Again, I simply haven't studied the issue enough to have particular suggestions for how to implement that; one presumes some states have figured it out and others can look to them for best practices. Changing one's name is easier but still more complicated than it should be given modern information systems. There simply has to be a way to make these things less burdensome for people already going through significant personal struggles.
___________________
*UPDATE: While it doesn't change my analysis, the fact that Metro Weekly is unabashedly aimed  at "Washington, DC's gay and lesbian community" and markets itself as "the largest and longest-running LGBTQ publication and website in the region" ought make us take the stark impact claims in the story's lead, from which I drew my article subhead, with some skepticism.