Rahm Emanuel Elected Mayor Of Chicago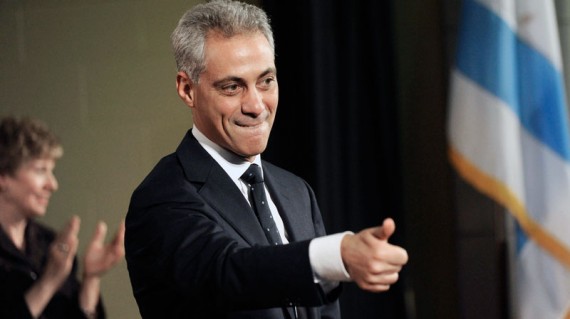 In the end, it wasn't even close:
Former White House chief-of-staff Rahm Emanuel appears to have a new title: Chicago's mayor-elect. With 86 percent of the precincts counted, Emanuel has 55 percent of the vote in Tuesday's mayoral election. The Associated Press has declared him the winner of the race outright, avoiding another six weeks in a runoff. Emanuel appears to be riding a $12 million media blitz, a near endorsement from President Obama and the full endorsement of former President Bill Clinton to a one-and-done victory over three major rivals. In second place was former school board chief Gery Chico, with 24 percent. Former Sen. Carol Moseley Braun and City Clerk Miguel del Valle each had 9 percent. With Braun coming in behind del Valle, Emanuel was poised to capture a big enough chunk of the black vote to close out Chicago's first wide-open mayor's race in 64 years.