86% Skip Commercials (14% Can't Find Remote)
Most people who record television shows skip the commercials. Despite that, TV remains by far the most effective form of advertising.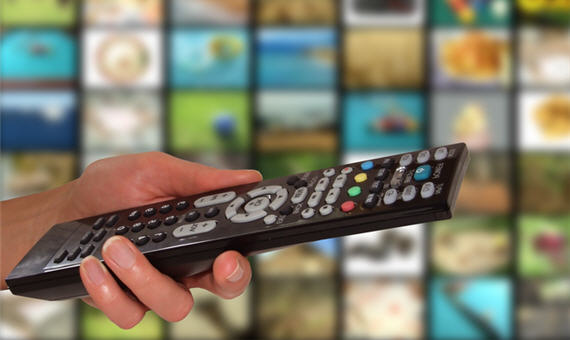 A whopping 86 percent of those who record television programs fast forward through the commercials.
Nearly 90% of television viewers always skip through the adverts on their digital video recorder but TV still remains the most memorable form of advertising, according to new research published today.

More than half (52%) of respondents said television was more memorable than any other form of advertising medium, followed by 10% who said newspapers and just 2% for online video adverts and 1% for online banner ads and on iPhones and iPads.

While digital or personal video recorders have increased the amount of television people watch, the research suggested that 86% of people always fast-forward through adverts while watching timeshifted shows.

Respondents said shorter ad breaks (highlighted by 48% of people), more memorable campaigns (32%) and shorter ads (17%) would encourage people to watch more advertising.
While I try my level best to skip commercials, programmers have gotten savvier at thwarting me.    Even two or three years ago, it was easy:  There was a break after the lead-in, a break at the 15-minute mark, a longer break at the 30-minute mark, and another break at the 45-minute mark.  And the last commercial was almost always a network promo, giving a good visual cue as to when I would need to hit PLAY.    Now, commercials are much more frequent but of shorter duration and they're doing a clever job of making some of the ads look like part of the programming, creating more false stops and accidental glimpses of the infernal ads.
I'm not sure whether this will ultimately result in more people watching the ads or more people bypassing them altogether by illegal downloads or just waiting for the DVD to come out.   My wife and I and many people we know are already doing the latter with increasing frequency.