952 Days Since Congress Passed Major Law
t's been more than two-and-a half years since the United States passed major legislation.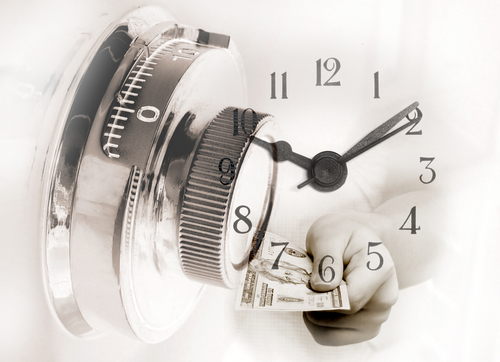 It's been more than two-and-a half years since major legislation made it through the Senate.
Molly Ball, The Atlantic ("It's Been 951 Days Since the Senate Passed a Major New Law"):
The last time a major new piece of policy legislation passed the U.S. Senate was July 15, 2010.

That's when the Dodd-Frank financial-reform bill came through the Senate. And it was 951 days ago.

If you're wondering whether President Obama's ambitious second-term agenda has a chance to make it through Congress, this little fact might be worth keeping in mind. Pessimistic analyses of the prospects for the Obama agenda have mostly focused on the recalcitrant, GOP-led House of Representatives. But Obama's problem may actually be with the house of Congress his party controls. House Speaker John Boehner has signaled that he'll consider proposals that make it through the Democrat-controlled Senate. Based on recent history, that could be a tall order.

Lest you think this is about Republican obstruction of the Democrats' Senate majority via the filibuster, which requires 60 votes to overcome, that's only part of the problem. Note that this period of inaction doesn't quite correlate with the last time Democrats had 60 votes, which was January 2010. And the Senate has actually done plenty of things in the past two years and seven months — the deals that ended the 2011 debt-ceiling fight and the recent "fiscal cliff," for example, as well as contentious items like the highway bill and the reapproval of the Export-Import Bank.

In other words, the Senate has done big stuff, bipartisan stuff, and controversial stuff. It just hasn't done anything the president could add to his list of policy accomplishments. For that — the kind of thing a president might talk about in his campaign speeches — it's been more than two and a half years. (One possible quibble with this argument is the repeal of "Don't Ask, Don't Tell," arguably a major legacy accomplishment for Obama. Even if you count that — the repeal measure cleared the Senate on December 18, 2010 — it's still been 795 days.)
Given the interrelated nature of our system, with its separation of powers and checks and balances, it's hard to pin the blame here. To be sure, Senate Republicans have displayed historical levels of obstructionism.  Mitch McConnell famously declared that making sure Obama didn't get a second terms was his caucus' top priority; needless to say, they failed to achieve it. And, certainly, the House Republicans haven't been eager to help Obama, either.
On the other hand, exactly what is it that the Republicans are obstructing? That is: What major legislation has Obama proposed, fought for, and been thwarted in achieving? Nothing comes  to mind.
Is this because he's been too busy fighting Republicans on stupid things like the debt ceiling and the sequester? Stupid in the sense that they shouldn't even be in contention?
Or is it because Obama really doesn't have a major agenda? Maybe ObamaCare was his last hurrah?