9th Circuit Kind Of Sort Of Reinstates Don't Ask Don't Tell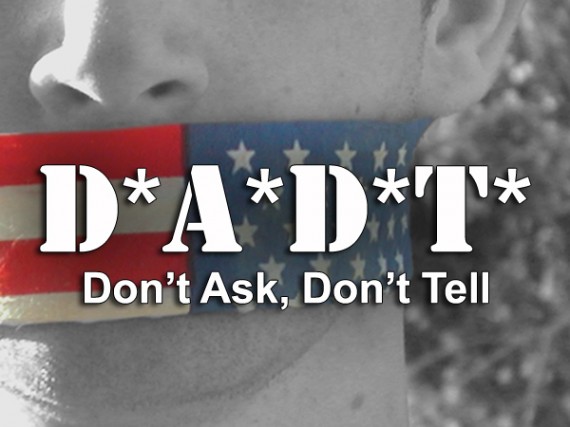 Not entirely surprisingly, the 9th Circuit Court of Appeals has granted the Obama Administration's request and reimposed the stay on an order that declared Don't Ask, Don't Tell unconstitutional but did so with a provisio that essentially makes the policy non-existent:
The military's "don't ask, don't tell" policy is back in place for the time being, with one major caveat: the government is not allowed to investigate, penalize or discharge anyone who is openly gay.

A San Francisco federal appeals court ordered the military to temporarily continue the controversial policy in an order late Friday, the court's response to a request from the Obama administration.

The order is the latest twist in the legal limbo gay service members have found themselves in as the policy is fought in the courts simultaneous to its slow dismantling by the federal government, which expects to do away with it by later this year.

In its three-page ruling, the U.S. 9th Circuit Court of Appeals said the ruling was based on new information provided by the federal government, including a declaration from Major General Steven A. Hummer, who is leading the effort to repeal the policy.
I must admit that I'm somewhat confused about what the point would be of reinstating policy, albeit temporarily, but barring enforcement or investigation. Granted, the military itself has essentially suspended enforcement of the policy during the review period, so I'm not sure that this will really have much of an impact on military operations.
Here's a copy of the Order: