A 25 Year Recession?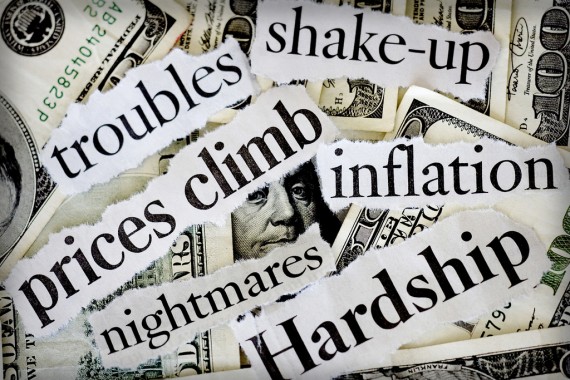 Matthew Lyons draws a rather sobering historical parallel in his latest Marketwatch column:
In retrospect, it wasn't hard to see that the markets were becoming dangerously unstable. Germany had just adopted a new monetary system, and Europe was being flooded with cheap German money. Greece had just signed up to a monetary union with Italy and France but was struggling to hold it together. Financial markets had been deregulated. New technologies were transforming production and communications, allowing money to move across borders at lightening speed. And a massive new industrial power was flooding the world with cheap manufactured goods, blowing apart old industries. When it all fell apart in an almighty crash, it was only to be expected.

A prophesy for London, New York or Berlin in 2012? Not exactly. It is a description of Vienna in 1873. In that year, in one of the great crashes of all time, the Austrian markets triggered collapses across Europe, swiftly followed by an equally spectacular collapse in New York. It was the start of what economic historians call The Long Depression: a prolonged period of volatility, unemployment and slumps that lasted an epic twenty-three years, only finally coming to an end in 1896.

I have been researching that episode for my new e-book "The Long Depression: The Slump of 2008 to 2031." The parallels with our own time are fascinating. German unification, and the adoption of the gold standard, had led to a boom in that country, and cheap German money had flooded Europe. Greece had just joined the Latin Currency Union, an ill-fated attempt to merge currencies across Europe. Banking had been deregulated, which was partly why so much German money was invested on the Vienna bourse. The telegraph created instant communications, allowing the European crash to spread to New York. The U.S. was industrializing, transforming the global economy as much as China has in the last decade.

All those factors came together to create an almighty bubble, followed by an even worse crash. The slump that followed — although it is hard to measure these things precisely — lasted more than two decades. If the slump that follows the crash of 2008 is anything like that one, then this one is going to last until 2031.
As Lyons concedes, historical parallels are never precise, but the similarities are very interesting and the factors that he cites in the rest of the article make a persuasive case for the proposition that we're looking at a prolonged period of economic upheaval ahead that may be far beyond the ability of any government or Central Bank to control. Go give it a read if you're in the mood to panic a little.