A Bizarre Convention
The Republicans are putting on quite a show.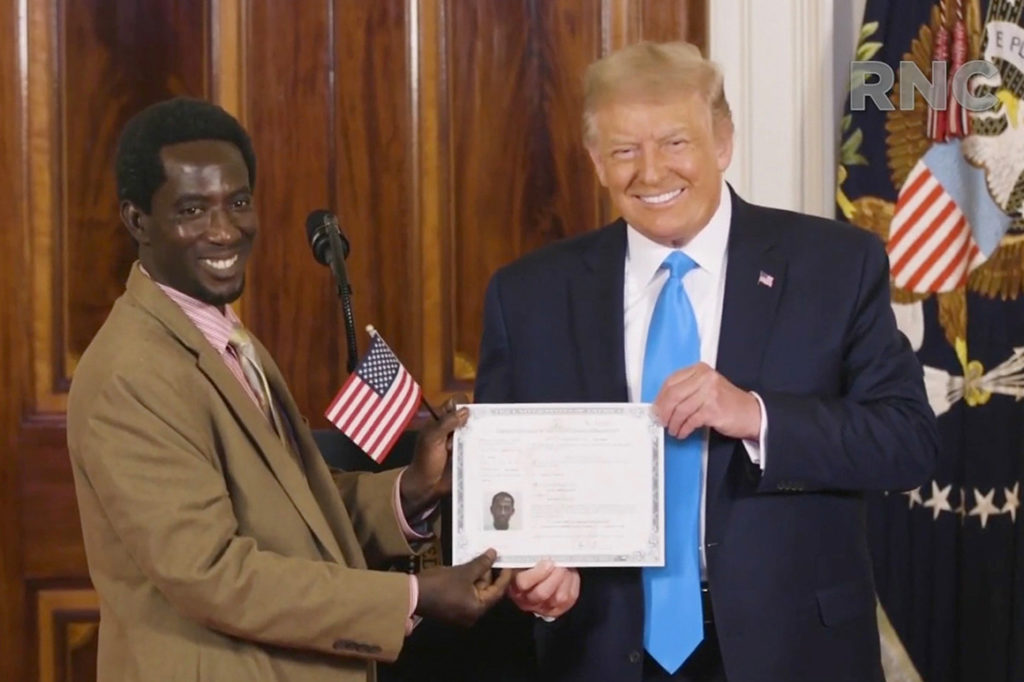 I watched not a minute of the virtual Democratic convention and am on track to tie that record with its ongoing Republican counterpart. Two elections in a row where policy is an afterthought and the only thing that matters is keeping/getting a lunatic out of the Oval Office is a bit much.
Still, just reading the accounts, the two events could not be more different.
The Democrats took advantage of the pre-recorded nature of the event to produce a solid showcase, with appearances from ordinary Americans speeches from the Obamas and nominee Joe Biden that even the hosts of Fox News thought were excellent.
The GOP, by contrast, is doubling down on bizarre, showcasing conspiracy theorists and weirdos. And a President doubling down on corruption, leveraging the tools of his office as political spectacle.
President Donald Trump staged a norm-busting show on the second night of the Republican National Convention, pardoning a convicted bank robber, hosting a naturalization ceremony, and providing a primetime platform to Americans with a history of incendiary social media posts.

Trump also blurred the line between the presidency and electoral politics. First lady Melania Trump delivered her speech from the Rose Garden, while Secretary of State Mike Pompeo offered a taped message from Jerusalem, an unusually partisan move for the nation's top diplomat.
Having the sitting Secretary of State participate in a partisan display was unseemly enough. Doing it from a foreign land? And, seriously, a presidential pardon as campaign stunt?
An RNC speaker retweeted an anti-Semitic screed on Tuesday morning, the same day she was slated to take the stage to praise President Donald Trump's hard-line immigration policies.

A person familiar with the matter confirmed to POLITICO on Tuesday evening that Mary Ann Mendoza was no longer speaking at the RNC.

Mendoza, who was teed up to talk about her police officer son who was killed in a car crash, shared the Twitter messages, writing, "Do yourself a favor and read this thread." The thread portrays a Jewish cabal set on taking over American government. It includes a link to "The Protocols of the Elders of Zion," an infamous fabrication from Tsarist Russia that was popular in Nazi Germany.

On Tuesday evening, an hour before the televised portion of the convention was to begin, the tweet disappeared from Mendoza's Twitter account. She later wrote on Twitter that she retweeted the thread without reading "every post within the thread."

"My apologies for not paying attention to the intent of the whole message," she wrote. "That does not reflect my feelings or personal thoughts whatsoever."
Sigh.