A Blog's Life
OTB's secret plot revealed.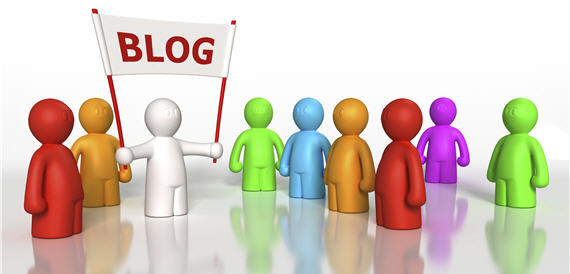 Balloon Juice's mistermix takes exception to this morning's one-liner post joking about a Harry Reid op-ed, seeing it as part of some grand scheme to have it both ways:
This Joyner post is typical of the way that OTB will handle an issue.  First, both he and Mataconis weigh in with fairly sober analysis.  Having established their bona-fides, they're free to throw red meat to the base. If anyone objects to Mr. Hyde's observations, they'll be sternly reminded of Dr. Jekyll's posts.
The post, which is under Quick Takes rather than a featured post–a deliberate design choice intended to signal to the reader a distinction between full length editorials and one-offs– is a quip about the disconnect between the headline and the substance of Reid's article. It didn't strike me as requiring much analysis to understand that one doesn't "restore comity" by accusing the other party of trying to kill American jobs in order to make political hay.
Blogs, unlike op-ed pages, are meant to be read in serial.  As mistermix notes, Doug and I have both already offered longer, more substantive commentary on the merits of Reid's arguments and the so-called "nuclear option." See Friday's "Reid Triggers Nuclear Option Lite" and Saturday's "Will Harry Reid's 'Nuclear Option' Make The Senate Better, Or Worse?"
There's no disconnect–much less some grand master plan–between posting detailed analysis on a topic while also tossing out snark. I simultaneously think Reid was probably justified in changing the rules of the game given Republican abuse of them, that doing so will probably bite Democrats in the ass nonetheless, and that explaining himself while drawing harsh contrasts between Democrats and Republicans is unlikely to lead to increased comity.
I'm befuddled by the notion that OTB is some nefarious plot to simultaneously appear reasonable to some unnamed readership while keeping another readership happy with some red meat. That would be the worst possible business model. It's far, far easier to attract a large and loyal following by being predictably, stridently on one side or the other.
Instead, from literally the earliest days of this site, I've been excoriating the most shrill voices on both sides of the aisle, violating most of the shibboleths of the conservative movement, and yet defending a brand of conservatism that's currently attracting some 2 percent in the polls.
Further, I've assembled a roster of contributors from all over the map–disaffected Republicans, hard core Libertarians, soft core Democrats, and at least one Tea Party conservative. We bring a similar analytic approach and conversational sensibility but we're otherwise rather disjointed on some key issues in the debate and favorite candidates. And, aside from occasional email discussions about site policies or technical issues, there's no editorial agenda at all aside from very infrequent event-driven blog series: Everybody just writes about what they want, when they want, and posts.