A Crack in the Logic of the Drug War Coalition?
Well, maybe a tiny one.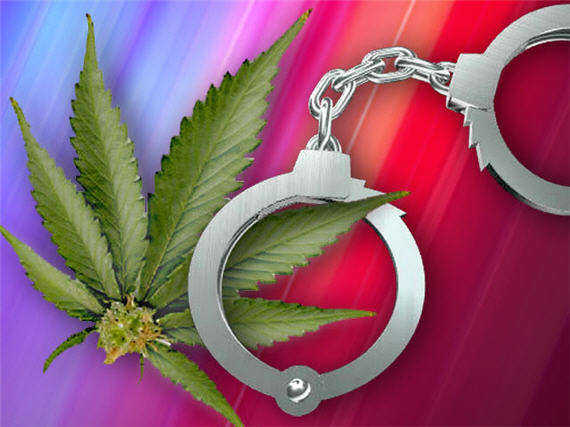 President Obama is currently attending the Summit of the American in Cartagena, Colombia (which has, unfortunately, become more about prostitutes than foreign policy).
An interesting aspect of the talks was raised in an LAT  piece:  At Latin America summit, Obama to face push for drug legalization
Colombia's president, Juan Manuel Santos, wants the 33 leaders at the Summit of the Americas to consider whether the solution should include regulating marijuana, and perhaps cocaine, the way alcohol and tobacco are. Other member states also are calling for that dialogue despite the political discomfort it may cause Obama back home.

"You haven't had this pressure from the region before," said Michael Shifter, president of the Inter-American Dialogue, a think tank in Washington. "I think the [Obama] administration is willing to entertain the discussion, but hoping it doesn't turn into a critique of the U.S. and put the U.S. on the defensive."
This is an intriguing development, and one that, quite frankly, makes sense.  Of course, as the quote from Shifter notes, this is unlikely to become a major public discussion in the United States anytime soon and certainly not something that a president running for re-election is going to champion.  As the piece notes:
White House officials say Obama will not change his drug policy. They hope to keep talk of legalization behind closed doors while he focuses publicly on other tactics, including improving security forces, reforming governance and enhancing economic opportunities.
It is certainly true that while there has been some softening on the question of decriminalization/legalization in the US in some quarters of late, at least on the topic of marijuana, it remains the case that the topic is one of political suicide for candidates and office holders.  As the piece concludes:
"I don't think anybody thinks the current policy works right now, but public opinion hasn't gotten to the point of accepting the idea of legalization," said David Damore, a political scientist at the University of Nevada-Las Vegas who writes about U.S. and Latino politics. "There's nothing to be gained from it politically, and it opens you up to an attack."
And so the policy continues, despite its price tag and its dubious success record (to put it kindly).
In fact, USAT reports today:  Obama opposes drug legalization
Drug trafficking is a big topic at this weekend's Summit of the Americas, but President Obama still opposes one suggestion: Decriminalization of drugs.

He doesn't mind the debate, however.

"It is entirely legitimate to have a conversation about whether the laws in place are ones that are doing more harm than good in certain places," Obama said Saturday during the 33-nation summit in Cartagena, Colombia.

He added, however, that his administration believes "that legalization is not the answer."
I suppose that it is some small, yet significant, movement for a US president to at least state that there is a potential debate.