A Crash Coming In China?
Is the Chinese economy headed for a correction?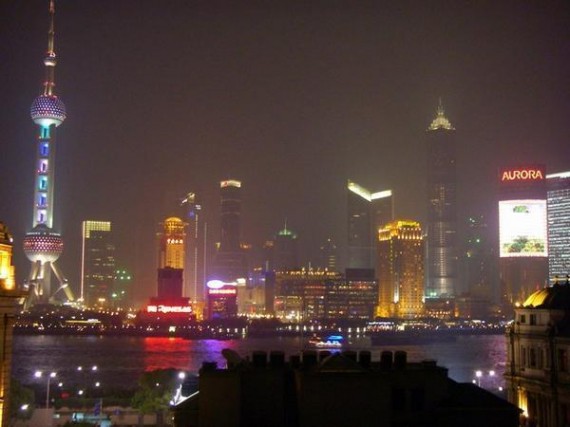 Via Kevin Drum comes this news about Chinese efforts to bring growing inflation under control:
China staged its third interest rate increase since October on Tuesday, the latest sign of the authorities' intensifying efforts to temper the blistering pace of economic growth and prevent already worrisome inflation levels from escalating further.

The central bank in Beijing raised its benchmark one-year deposit rate by a quarter of a percentage point, to 3 percent, and its one-year lending rate by a similar amount, to 6.06 percent.

The timing of the announcement, at the very end of the Lunar New Year holiday, which has kept mainland Chinese markets shut for the past week, was in line with what many analysts had expected.

In fact, many economists forecast still more increases and other growth-dampening measures during 2011 as the battle to combat price rises intensifies.

"There are plenty of reasons to expect inflation to pick up further in the next few months," Brian Jackson, an analyst at the Royal Bank of Canada in Hong Kong, wrote in a note following the rate rise announcement Tuesday.
The reason for the action? China's absolutely explosive rate of economic growth:
Data released by the National Bureau of Statistics on Jan. 20 put the pace of growth at 10.3 percent for 2010 — up from 9.2 percent in 2009 — significantly above what analysts had expected. Inflation came in at 4.6 percent for December — well above what the authorities are comfortable with — and could rise further, economists believe.

As in many other emerging economies, rapid growth has combined with easy credit and inflows of cash from overseas to push up asset and consumer prices this year.
There is, of course, a lot of room for growth in China, and 4.6 percent inflation, assuming that's an accurate number, isn't exactly Weimar Germany territory. Nonetheless, there's plenty of historical evidence to support the idea that China's economy, which has been booming for the better part of a decade, is going to face a pull back at some point. In early American history, for example, there were financial panics in 1819, 1837, 1873, 1901, and 1907.
The circumstances that caused those panics are unlikely to be repeated, of course, and the economic of 19th Century American was much different from the more centrally controlled economy of 21st Century China, but that doesn't mean that the laws of economics are suspended. In fact, it's likely that the degree of government control that remains in China is likely to make any financial downturn worse than it would be in a market-based economy. A lot of money has poured into China in the last twenty years or so, and a lot of wealth has been created, but one sometimes get the feeling that we've been looking all along at a good old-fashioned speculative bubble, albeit with a Chinese twist.
Drum points to a drought in China's agricultural reasons and rising world food prices (a huge issue in country with China's population) and speculates:
I'm also working on the assumption that China's measures to control its economy are too little too late, which means that a shock to China might also be the catalyst that bursts China's bubble, and does it abruptly rather than gradually. Unfortunately, I continue to consider it likely that China in 2011 is similar to the United States in 2007, with disaster looming around the corner. We did too little to head it off then (though by 2007 it would have been too late even for more extreme measures to be effective), and I suspect China is doing too little to head it off now.
Drum admits he may be being overly pessimistic here, and there really isn't much the United States can do about this anyway. However, this would seem to be a situation worth watching.