A Critique of Mueller that Misses the Point
Perhaps NRO's Charles W. Cooke needs to read the report (and do a better job of putting Mueller's statements in context).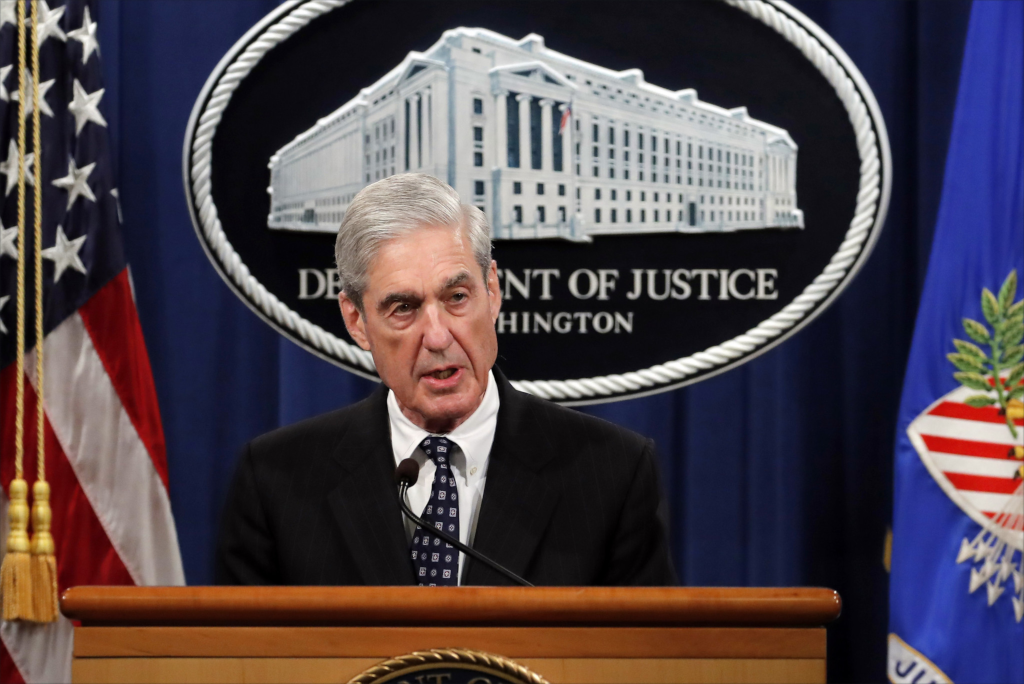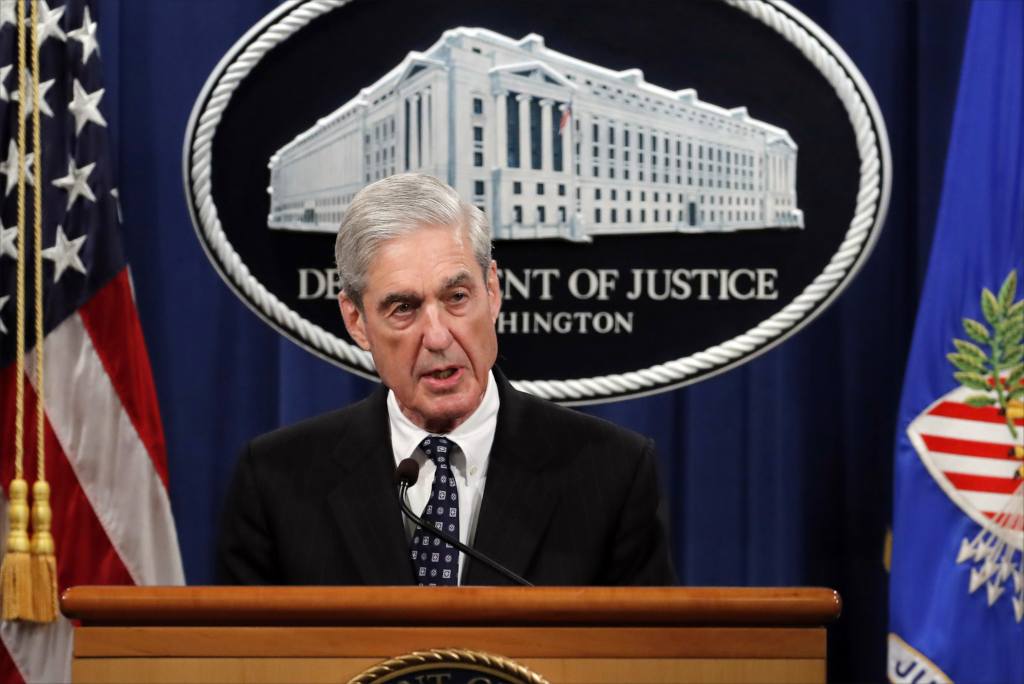 Charles W. Cooke has a lament about Mueller's press conference this week. He thinks that it is unfair that Mueller said "If we had had confidence that the president had clearly not committed a crime we would have said so."
Indeed, it "infuriates him."
That's not how it works in America. Investigators are supposed to look for evidence that a crime was committed, and, if they don't find enough to contend that a crime was a committed, they are supposed to say "We didn't find enough to contend that a crime was committed." They are notsupposed to look for evidence that a crime was not committed and then say, "We couldn't find evidence of innocence."


I understand that Mueller was in an odd position. I understand, too, that this wasn't a criminal trial. But I don't think those norms are rendered any less important by those facts.

[…]

"Not exonerated" is not a standard in our system, and it shouldn't be one in our culture, either.

—'Not Exonerated' Is Not a Standard Any Free Country Should Accept
While Cooke states he understands that Mueller is in "an odd position" and "that this wasn't a criminal trial" he then hand waves all of that away.
First, Mueller (or any investigation of this nature) is not going to be the final word (and never was). Even if he had been able to fully exonerate Trump in every way, the AG and the Congress would still have significant roles to play.
Mueller was an investigator, not a judge and jury. He is providing evidence to other actors to then make choices about how to proceed. He never had the power to declare innocence or guilt. While his investigation could have ended in no evidence of wrongdoing, and hence a clear exoneration in the sense that there was literally nothing to further pursue, the reality is that he did find evidence (it is in the report that I now wonder if Cooke has read).
Second, and more importantly, the "odd position" Mueller is in, beside not being the final word, is that the DOJ policy on not indicting a sitting president closes off the route of declaring there is enough evidence to formally indict (and Mueller made that quite clear in his statement, contra the way Barr has presented that issue previously).
Indeed, Mueller is being conservative in saying that he can't exonerate and leaving it to Congress to act without making he judgement himself that an impeachment inquiry should be pursued. The report is highly suggestive that impeachment might well be appropriate, but it does not take it upon itself to make such a recommendation to Congress.
Mueller is not in a position to declare Trump officially "not guilty" as Cooke seems to want. He is not the final adjudicator. As an investigator he has been able to provide 400+ pages of evidence about which another body has to render final judgement. Normally, that would be a grand jury and then, if indictments were handed down, a court of law.
DOJ policy precludes that route (at least as long as Trump is in office). That means there are three options: 1) do nothing and let the political process take its course, 2) wait until Trump is out of office and let the normal judicial process run its course, or 3) Congress can take up its constitutional prerogative and impeach.
Cooke's frustration with the current state of the investigation is that the only route that can lead to a formal outcome at the moment is the most politically fraught: the impeachment process. And even that process is unlikely to result in a clean outcome that the country finds satisfying. Not surprisingly, the only real judgement about the Trump presidency is going to be a fully political one: the election.
And, I would note, that neither the election nor the impeachment process can end in a legal verdict of either guilty or not guilty. Neither mechanism is a legal one of the nature that Cooke seems to want.
But the lament that drives Cooke's fury on the lack of an "innocent until proven guilty" standard starts with the obviously political nature of any presidential investigation means that judgement are already clouded. But, worse, the ability to get a clear legal judgement is made impossible by the DOJ prohibition on indictments of sitting presidents.
That policy means that the president is removed from the criminal justice system while in office. There are sound reasons for the policy, but the current case does demonstrate that it largely sets the president outside of the law that leads to things like Mueller's conclusion. This has serious implications if presidents are truly bent on illegality while in office (or if they simply don't care about it).
It should be noted, if one reads the report, there is substantial evidence of obstruction by this president. A non-president would almost certainly be facing criminal charges at this point. But the DOJ blocks that route. So, if Cooke is angry about the lack of a true verdict, that is where his anger should be focused, since Mueller knows he cannot go the normal route with Trump (i.e., the route that would apply to all other Americans).