A Different Perspective On The Paterno Issue
The real problems at Penn State aren't just going away now that Joe Paterno is gone.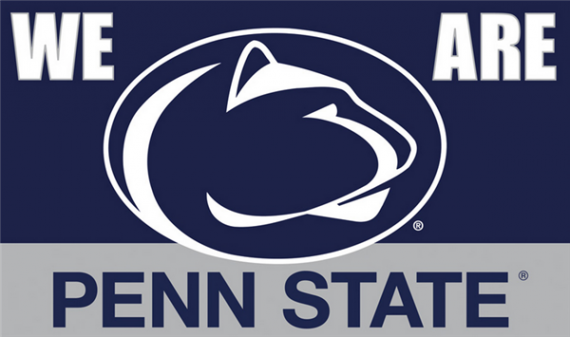 Let me start out by saying that I think the PSU Trustees made the right decision in firing Joe Paterno. If things had happened differently, perhaps they could have found a way for him to coach the final games of his career, and his final game at Happy Valley, but the circumstances of the Sandusky case simply don't permit it. I also found the rioting last night in State College to be pretty appalling, although perhaps that could have been alleviated had the university done a better job of communicating the reasons for the Board of Trustees decision to the Penn State community. A late night press conference three days before Game Day isn't the way to do that, in my opinion. I also think that Mike McQueary, the then Graduate Assistant and now Wide Receivers Coach of the Nittany Lions, who saw a child being raped and didn't stop it, should be fired immediately. All of that said, I found interesting this insight that Rod Dreher passed along from a reader that, if not excusing the way Paterno and Mike McQueary acted, at least partly explains it:
Rod, You need to know the culture of college campuses regarding these kinds of issues. As an administrator (a department chair) I have taken the "sexual harassment" online course that we all have to take (indeed, as a faculty member I had to do it again!). The correct answer to every scenario is the same: do nothing and report it to the appropriate administrator. "If true," Paterno did exactly what university policies all over the nation ask us to do: nothing. The institutions have bureaucratized how they deal with these kinds of accusations. For fear of lawsuit, this whole area, that of sexual harassment/abuse, has been turned over to bureaucratic professionals housed in the legal and human resources wings of our universities. One can guess that Paterno told the appropriate division of his institution and was then told by university legal counsel to keep his mouth shut.

I do not wish to give Paterno (or anyone else) a pass. I will withhold judgment until I know more. But if we wish to be indignant, let's spare some of that indignation for a system that doesn't allow people to do the right thing for fear of violating bureaucratic policy and courting lawsuits. What someone needed to do was beat Jerry Sandusky senseless and throw him to the cops. But that would get you a wrong answer on the online Sexual Harassment Policy test.
One rejoinder, of course, is that this really isn't a sexual harassment issue, it's a sexual assault issue. According to his own testimony, what McQuery witnessed in the showers at the athletic facility was felony child abuse and rape. When you're witnessing something like that, it seems really strange to think that you're mind goes back to the sexual harassment training seminar you took a year or two ago and use that as your guide for what to do. I suppose it's possible, though. In Paterno's case, he did what those rules, and Pennsylvania law, require him to do, and reported up the chain of command to the Athletic Director, which is where the whole mess fell apart when administrators failed to follow up.
Was it "the system" that ultimately let Jerry Sandusky get away in 2002? That's not clear, but it certainly seems to have contributed to the way the matter was handled. In that case, the actors certainly still deserve to be punished for what they failed to do, but if Penn State doesn't take a look at its rules and the culture that grew up around its football program, then they're making it possible for something like this to happen again.