A Little Perspective on a Potential Emanuel Exit
How super-dramatic, amazing and unprecedented would it be if Emanuel left his job at the WH?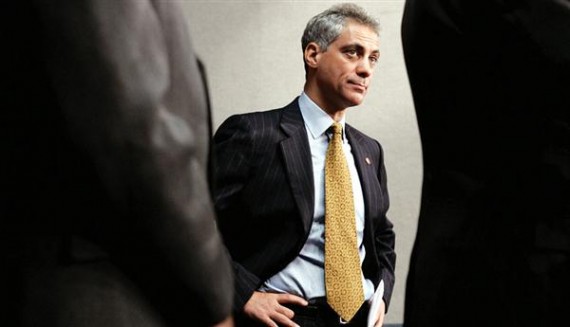 If, as is being speculated on Memeorandum today (and as noted by Doug Mataconis this morning), Rahm Emanuel leaves his job at White House Chief of Staff after roughly two years into the job, I can't say that this should be seen as necessarily meaning much of anything.
Matthew Yglesias rightly puts such a potential move into perspecitve:
Bill Clinton and Ronald Reagan each had four chiefs of staff during the course of their eight years in office, and George H.W. Bush had three in a single term, so consequently I wouldn't find it shocking if Rahm Emanuel steps down sometime after the midterms—it'd be in line with historical norms rather than Andy Card's iron man precedent in the early Bush years.
Indeed, I would guess that two years is not an uncommon number for the post in question.
And, in all honesty, the response to the whole thing (at least in the Blogospher/commentariat) strikes me a bit disproportionate given that it is based on vaguely sourced speculation in a foreign newspaper.