A Note on the Party-Switch
I think Representative Van Drew has made a miscalculation.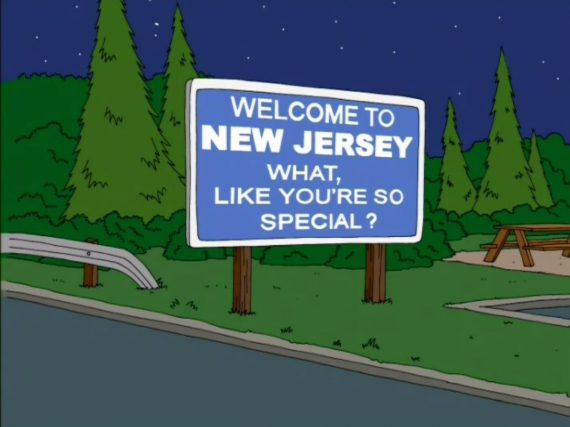 As Doug Mataconis noted this morning, Representative Jeff Van Drew of New Jersey's second congressional district, is switching his party affiliation from Democrat to Republican. Doug is correct to call this "political opportunism" in the sense that Van Drew is clearly calculating his best way forward to re-election given the make-up of his district.
This is how politicians behave. They want to be re-elected. To be re-elected they have to appeal to the voters in their districts. Indeed, this is how we should want the system to work.
Now, having said that, I think that Van Drew is probably doomed and this mid-term switch will not help him in his re-nomination fight. As such, while the partisan make-up of his districts makes his re-election problematic in a presidential year, his best bet was probably to stay a Democrat, because with the party switch he may not make it to the ballot in November of 2020.
In 2016 the incumbent Republican Representative, Frank LoBiondo, won re-election in NJ02 59.2% to 37.2% for the Democratic challenger. The seat was open in 2018 when Van Drew won it 52.9% to 45.2%.
2018 was a favorable year for Democrats in general. 2020 will increase the odds, however, that a Republican district will vote Republican for House, since presidential years increase turnout (and if you increase turnout in a GOP district, the odds are you are increasing GOP turnout more than Democratic turnout).
So, Van Drew is probably correct that a Republican has a better shot at NJ02 than does a Democrat in 2020. However, he has probably miscalculated his personal chances. He is now going to have win nomination as a Republican, facing off with other Republicans. This will likely be harder than winning re-election as the incumbent Representative from his district. I understand, for example, why he would be opposed to impeachment from a strategic POV.
Also: note that he has diminished his own power for the remainder of his term: being the minority stinks in terms of influence.
In terms of the politics of the moment, the number of Democrats voting against impeachment just went down by one. To be honest, he (and the Republicans) would have gotten more mileage out of him being a Democrat who voted against impeachment than anyone will get out of him being one of the sea of Republicans who vote against.
I predict he is now at the zenith of his political career and it is all downhill form here. He will not be all that unique for the vote, he will be limited in his influence for the rest of his term, and he likely won't be nominated by the GOP.