A PSA on California's Top-Two "Primary"
It isn't a primary and it is an illustration of how electoral rules affect behavior.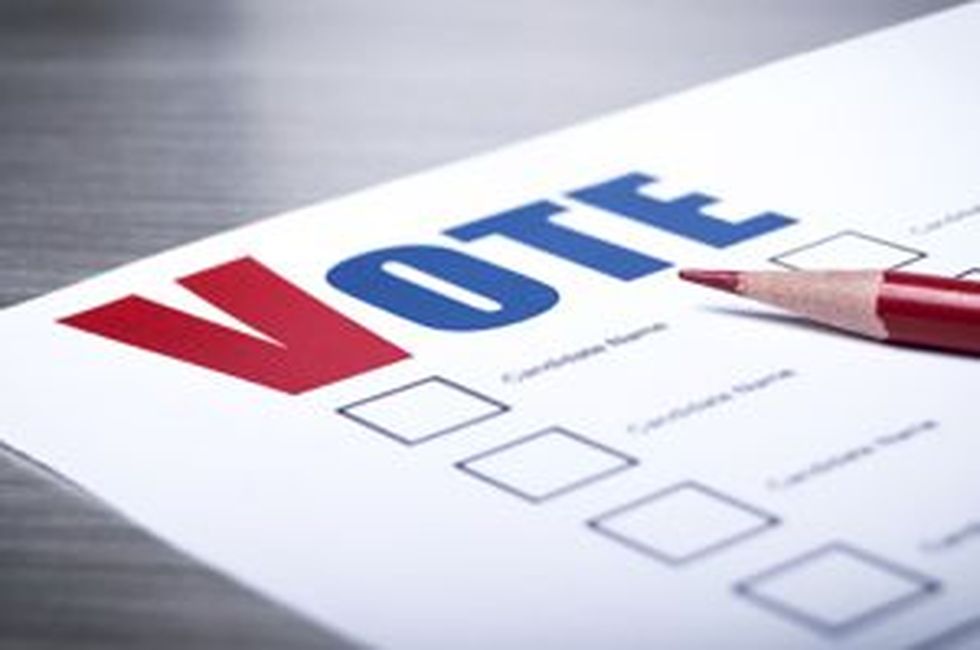 Yesterday, California held what has been widely called "primary elections."  However, this is not what they were.  A primary election is, by definition, an election held within a given a party to determine the sole nominee of that party for the purposes of then competing for office in the general election.  Primaries can be closed (requiring advanced registration by the voter) or open (the voter chooses their party affiliation on the day of the primary election without actual registration),* but in each case a party's self-identified voters are picking a nominee who then will be on the general election ballot.
California (along with Washington) fully uses a system that is properly described as a two-round system where it is impossible to win the first round, but rather that the top two candidates from the first round advance to the second.  The margin of victory is irrelevant, unlike a standard two-round system that will declare a final winner in the first round of voting if one candidate wins 50%+1 or more of the vote.**
So, the elections in California were not about party nominations, they were open competitions wherein candidates self-nominated and wherein each candidate is trying to win a slot to move on to the next round.  These contests are simultaneously inter-party and intra-party.  While designed to try and moderate the ideological leanings of the eventual contestants, they do not achieve that goal, if anything because a given district is unlikely to have a normal distribution of ideological perspectives, and this would be even more true of the active voting population.  Single-seat districts tend to have concentrations of particular groups of partisans to begin with (due to geographical self-sorting) and gerrymandering exacerbates this natural tendency.  Most districts (especially if we are talking about the US House) are not competitive.
For example, Nancy Pelosi's district is, as one might expect for the Bay Area, heavily Democratic.   Yesterday she won 68.5% of the vote, with her nearest competitor, Republican Lisa Remmer, winning 10.0% of the vote.  Assuming the certified results do not change, this means that despite a 58.5% margin of victory over Remmer, she and Pelosi will face off in November.  Note that the total Democratic vote-share in the district was 86.5%.   The likely outcome of the November race will be Pelosi winning ~90% of the vote.  Such an outcome understandably raises the question of why even have the second round.***
A counter-illustration to the way that California works is Alabama, which uses a two-round open primary system:  partisans compete in self-contained elections and must win 50%+1 of the vote to win the nomination outright.  So, for example, the incumbent Republican governor, Kay Ivey, won 56.1% of the vote last night, and thereby won the GOP nomination outright (as did Democrat Walt Maddox with a similar vote total). However, in House District 2 (a race I plan to write more about), the incumbent, Martha Roby is facing a run-off against challenger, and former US Representative, Bobby Bright because no one won the requisite number of votes to secure the nomination.
A great illustration of the fact that the top two system is not a primary is the US Senate race in California.  The incumbent, Diane Feinstein, won 43.8% of the vote and the second-place finisher Kevin de León, a Democrat also, won 11.3%.  As such, the race in November (pending final certification) will be Democrat v. Democrat.  That is no primary.  It should be noted that there were 32 candidates who received votes in that contest, ten of whom were Democrats, 11 were Republicans, 1 was a Libertarian, 1 was from the Peace and Freedom Party, and nine were Independents.
This type of system typically incentivizes entry into the competition because contestants know that they are not competing for a plurality win but, rather, second place (and that the margins do not matter).  Since second place can be won by fairly small vote shares (see the previous two examples) there is an incentive towards fragmentation.  Such fragmentation can lead to one of the major parties being shut out of the general election because there is no good mechanism for partisan coordination.  For example, if there had been fewer Republican candidates in the Senate race it is likely those votes would have coalesced enough around the most popular Republican so that that candidate would have advanced to the second round for a two-party contest.
In fact, the Democratic Party was concerned it might not make the November ballot in a number of House districts it thinks will be competitive (via the LAT: Democrats look like they'll make it through California's House primary. Here's what's next).
Tuesday's primary could have been disastrous for Democrats in California. With the largest portion of their national House battleground in play here, there had been concern for months that the state's primary, which advances the top two vote-getters regardless of party, would leave voters with two Republicans to choose from in several key races.

[…]

By early Wednesday, it appeared it had all paid off, with Democrats poised to slide into second place for all 14 GOP-held districts in California. Democrats have targeted 10 of those and their candidacies will matter most in the seven seats where voters sent a Republican House member back to Congress but chose Hillary Clinton for president in 2016.
And while Democrats were worried about House contests, the CA GOP was worried about the governor's race. Specifically, California Republicans are lucky that they appear to have managed the second place slot in the governor's race, as there was a chance neither of the major statewide races (US Senate and governor), would have had a GOP nominee, which likely would have repressed GOP turnout which, in turn, would have had negative effects for the party on down-ballot contests (especially the US House).
The top two system does not lead to more moderate nominees and, worse, it further weakens already weak parties–and more could be said on these counts from both an empirical and normative POV.  One thing is for sure:  they are not primaries.  Further, California's system is a illustration of how electoral rules matter in terms of party, candidate, and voter behavior.
___________
*There are some variations to how this works in given states, but the basic categories capture the essentials.
**There are some other variations one might find (see, e.g., presidential elections in Costa Rica), but again, these are the basics.
***Note that the only reason to have a second round is that SCOTUS ruled some years ago that the actual election of members of Congress has to take place on, or after, election day in November.  This was in response to a similar system in Louisiana which was declaring victors after the "primary" round if a candidate won more than 50% of the vote.