A Republican Establishment Comeback In 2016?
If Mitt Romney loses, could the Establishment GOP manage to hold back the conservative backlash? Don't count on it.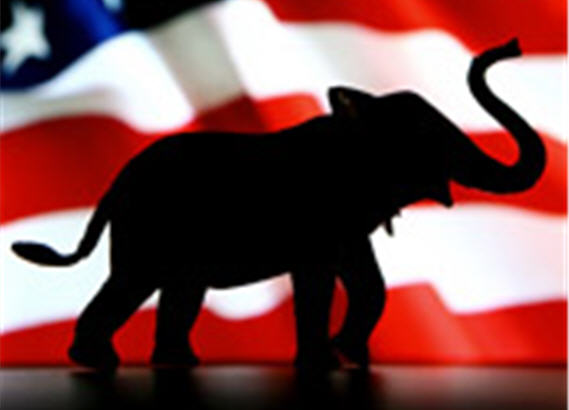 Daniel Larison disagrees with my theory that a Romney loss in November would lead the nomination of a hard core conservative in 2016:
Some Republicans will believe that Romney's lack of credibility or zeal or purity was the reason for the defeat, but they will in all likelihood find themselves stymied once again in 2016. Remember how desperate most Republicans were to recapture the White House in 1999-2000. Now imagine how much greater the desire to have a Republican President will be if Obama is in office for another four years. That will cancel out the instinct to turn to a more conservative nominee. After eight years of the Obama administration, there will be more Republicans interested in simply winning the election than there are today. They will likely be ready to tolerate a nominee as compromised as Romney, or they might be willing to accept a nominee even less conservative than the current iteration of Romney pretends to be. After Dole's loss in 1996, one might have expected that the next nominee would run to Dole's right, but the opposite happened: Bush started off his campaign attacking his party from the left, and then McCain helped him to shore up his support with conservatives by running to Bush's left. Assuming a Romney loss, the 2016 election will present us with something similar to that.
This is certainly possible, and maybe it will turn out that Larison is right in the end, but he makes several suppositions that I don't think are supported by the evidence.
For one thing, the conservative movement in the era of Obama is far different from what it was like in the Clinton Era. For one thing, back then the grassroots was far more closely tied to the leadership in Congress than it is today. In the late 90s, the leaders of the conservative movement that had swept Republicans into power into 1994 were guys like Dick Armey and Newt Gingrich, who also happened to be the leaders of the House GOP. This time around, the leaders of the Tea Party movement that swept the House GOP into power 2010 aren't in the House leadership, they're people like Michele Bachmann along with the countless numbers of non-politicians who get paraded before the media as Tea Party spokespersons. Because of this, the idea that it's going to be as easy to "control" the base over the next four years as it was in the years between the Bob Dole debacle and the 2000 Presidential campaign is pretty silly.
Another point to keep in mind when thinking about Larison's analogy to the 2000 election is the fact that there quite simply weren't any credible conservative candidates that could have taken on George W. Bush. Just take a look at the list of the candidates who ran that year and tell me which one of those people was a credible conservative who could have challenged Bush seriously. Alan Keyes? Don't kid yourself.  Gary Bauer? Not even a chance. Orrin Hatch? Conservative for sure but hardly a guy who would ever have done well on the stump. The only name on that list that was a possibility was Steve Forbes, but for some bizarre reason he decided to turn his back on much of what he'd campaigned on in 1996 and make naked plays for the social conservative vote that didn't sound at all credible, and which turned off many off the fiscally conservative Republicans who had supported him the first time around. Dig down far enough in that list of potential candidates and you'll find Harold Stassen, the eternal Republican candidate who ended up dying in March 2001. The fact of the matter is that George W. Bush was the conservative candidate for the nomination in 2000, largely because there wasn't anyone else running capable of taking him on from the right.
That's not going to be the case in 2016. Even if the party establishment comes up with a candidate that they put all their might behind like the did with Bush in 1999-2000, they are going to be plenty of conservative candidates with well-established resumes that will be ready to run too. Governors, Senators, Members of Congress, and all of them more conservative than, say Jeb Bush or Jon Huntsman, according to Tea Party standards. With SuperPACs still likely to be around then, the advantages of big money won't be the same as they were for George W. Bush so, there's no guarantee that things will turn out the same way.
I stand by what I said yesterday. If Mitt Romney loses in November, and I think there's a fairly good likelihood that will happen, then the argument on the right will be that once again they listened to the GOP insiders and backed the moderate candidate, and once again the party lost the election. They will consider it to be yet another piece of evidence in favor of their flawed argument that they GOP can only win by nominating the most conservative candidate., and it will be very hard for anyone do dissuade them of that and convince them that 2016 needs to be about something other than going hard right. It's all long way off, of course, and many things can happen between now and then, but it would take some fairly seismic shifts in conservatism for things to turn out differently.
There's one final thing to consider about Larison's analogy. If the answer to the problem you're posing ends with George W. Bush, you probably need to check your premises. The last thing the GOP needs to do is make that mistake again.