A Resurgence From the Religious Left?
Left-wing religious groups are firing salvos against the Republican Party on the basis of Ayn Rand's "anti-Christian" influence.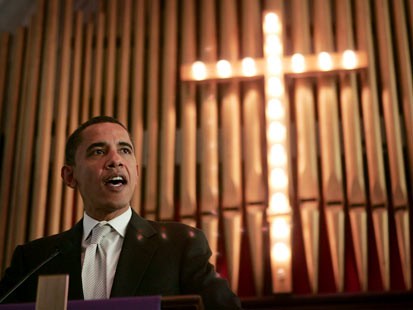 This is a fascinating little attack ad from the American Values Network:
I've been wondering if we'd see a resurgence of the religious left for a few years now, and I wonder if 2012 might be the year it announces its presence with authority. There's an interesting split among evangelicals going on right now, especially among the younger set, over politics. In particular, there's a large crop of preachers and young followers wanting to return the church back to its root of concern for the poor and needy and away from traditionally social conservative issues.
This would hardly be new in American history. During the Gilded Age and for a few years after, there was a large religious strain in the progressive movement, and the largest figure in that movement was William Jennings Bryan. Today, William Jennings Bryan is largely remembered as the guy who fought for Creationism during the Scopes trial. What's not remembered is his fights against the gold standard, for women's suffrage, for labor rights, against imperialism, and for progressive income taxes.
Now that the Cold War is decades gone, I wonder if the old union of free-marketers and the religious can stick together in the future – especially considering the aging population of social conservatives.
And on another cultural note, it's personally fascinating to me that the chosen angle to attack the Republicans by this group of Christians is the influence of Ayn Rand. This is pretty brutal.