A Simple (yet Salient) Observation on the Seventeenth Amendment
Many seem to forget that it was the states that had to ratify the 17th Amendment.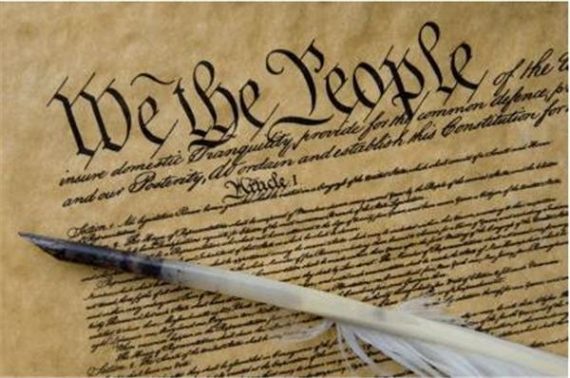 +
Whenever the 17th Amendment is brought up, it is invariably the case that someone in the comments of the post that raises the topic will start talking about the states as if the, themselves, have interests separate from the people who live in said states.  There are a variety of ways to respond to this assertion, but I think a simple reminder about the way amendments come to be is in order.
To wit:  of the 27 amendments to the US Constitution, 26* have have been ratified by a vote of at least 3/4th of the state legislatures.  That would include the 17th.
That means that the representative bodies of the states themselves and the institutions who had to give up a power are the ones that ratified this amendment.  The notion that the states were somehow robbed of a key power is undercut by the the fact that it was the state legislatures themselves that gave that power up.
Further, as I noted roughly a year and a half ago in a post entitled An Historical Note on the 17th Amendment, the main agitators for the move to direct election of senators came from state governments.  Indeed, as I note in that post, the move to directly elect senators may have been the closest we have ever come to the states actively calling a convention as a means of proposing an amendment (a process we have not used during the entire two century+ existence of the constitution).
There is also the fact of the matter that there was a high level of corruption associated with appointed Senators in period prior to the 17th Amendment's proposal.
As such, most arguments about repealing the 17th amendment are constructed of retro-active fantasies.
—
*Only one, the 21st (which repealed the 18th, the prohibition amendment), was ratified by the process of state level conventions.