Abortion and the Filibuster
Assuming they had the votes, should Democrats carve out yet another exception?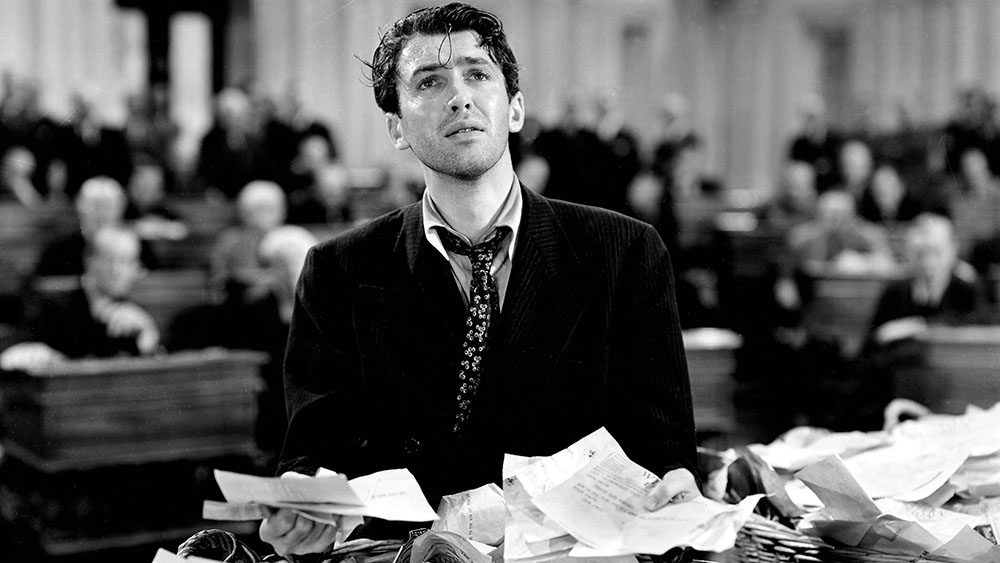 WaPo columnist James Hohmann declares "Busting the filibuster for abortion now is madness."
Democrats hoping to change the rules of the Senate in a futile bid to pass a federal law protecting abortion rights are displaying the most myopic political thinking since liberals called for defunding the police.

Then, as now, their anger was righteous and raw. Millions of Americans took to the streets in the spring of 2020 to protest systemic racism after the murder of George Floyd in Minneapolis. But the shortsighted demands to divert resources from law enforcement continue to hobble Democrats who never even embraced the idea. Revising the filibuster will hurt even more in the long term.

The left's thirst for Senate Democrats to do something about Dobbs is understandable, but the reality is that weakening the filibuster would simply open the door for Republicans to pass their own, far-more-punitive federal restrictions once they inevitably return to power.

Sen. Kyrsten Sinema (D-Ariz.) points to seven bills restricting abortion rights that would have passed the Senate in recent years had it not been for the 60-vote threshold necessary to overcome a filibuster. With Roe gone, Sinema says the filibuster is "more important now than ever."

Republican visions of an abortion-free America will turn very real if the Democrats pursue this goal. Just two years ago, when Donald Trump was president, 53 senators voted to advance a 20-week abortion ban and 56 senators backed a Born-Alive Abortion Survivors Protection Act, which would have created criminal penalties for doctors who failed to follow new federal standards after procedures went awry. In 2015, 53 senators voted to ban federal funding for Planned Parenthood. In 2006, 57 senators voted to make it a federal crime to transport a minor across state lines to get an abortion without notifying her parents in advance.

Pretending Democrats can carve out a narrow filibuster "exception" that Republicans won't exploit to their own ends later requires a willful blindness to political reality. Republicans would use an abortion exception to pass all sorts of federal restrictions on abortion as soon as they have the votes.
There's more but that's the gist.
At first blush, it's a pretty strong argument. Especially since, as he later notes, Democrats likely don't have a majority to pass the bill even if the filibuster were lifted.
While my longstanding view was that the filibuster was helpful, precisely because it precludes wild swings on major policy issues ensuing from modest changes in the Senate balance, I'm no longer sure that's right. The filibuster has been abused so often for so long that, rather than a tool for forcing compromise and consensus-building, it's simply a tool for obstruction.
Our system has plenty of checks and balances built in. To pass major reforms requires a majority vote in the House of Representatives (which has 435 members who stand for election every two years and represent smallish districts) and the Senate (which has 100 members, a third of whom stand for election every two years on a staggered basis, hold six-year terms, a represent states on an at-large basis) and must be signed by the President (elected every four years through a national popular vote filtered through the bizarre mechanism of the Electoral College).* It's pretty rare for one political party to hold all three bodies simultaneously and they seldom do so for more than a single two-year election cycle. Do we really need to impose a super-majority requirement on top of that?
Given that the Democratic Party has control of all three bodies, despite a system that inherently advantages Republicans, they really ought to be allowed to govern within the bounds of the authority granted under the Constitution. Assuming they could get Sinema and Joe Manchin on board, why shouldn't they be able to pass an abortion rights bill under the authority of the 14th Amendment?
The voters would then factor that into their decision four months from now as to whom to send to the House and Senate.** Maybe the backlash is sufficiently severe that Republicans take back the House and Senate (they're likely to do the former, regardless). Or maybe the voters are so happy that the expected midterm bloodbath is averted and Democrats stay in power. How democratic!
If the Republicans do take back both Houses of Congress, they're unlikely to be able to do much to reverse the vote, given that Biden won't sign the repeal bill. There is essentially*** no chance that there will be a two-thirds majority in both Houses to override a presidential veto.
Ah, but what if the Republicans win back the White House and keep both Houses in 2024. Won't they be able to pass sweeping anti-abortion legislation then? Well, yes. Presumably, though, that's why we have elections.
Yes, again, the system is stacked in their favor. It's quite possible that a Republican wins the White House in 2024 despite losing the popular vote. And that it wins the House and Senate despite getting fewer votes than Democrats because of our geography-based structure. So, they could potentially enact draconian policies for which there isn't majority support. Don't we want Democrats to have the ability to stop that via the filibuster?
The problem with that is twofold. First, it perpetuates a system that allows Republicans to stymie Democratic policy initiatives even when they control all three pieces of the system. Second, do we seriously believe that Republicans will keep the filibuster in place if they have control of all three pieces and are dead-set on enacting an abortion ban?
______________________
*This simplifies matters, eliding the unrepresentative nature of the system, the veto override process, and other mechanisms that further complicate an already-complicated process.
**Yes, in most states and districts, the primaries are for all intents and purposes the election. Our system is essentially one of swing states/districts right now.
***I qualify because I haven't done the math on the open Senate seats. It's so unfathomably likely that it's not worth the effort.