Administration Says Second Putin Summit Is Delayed
Contrary to last week's reports, we won't be seeing a second summit with Vladimir Putin in the near future.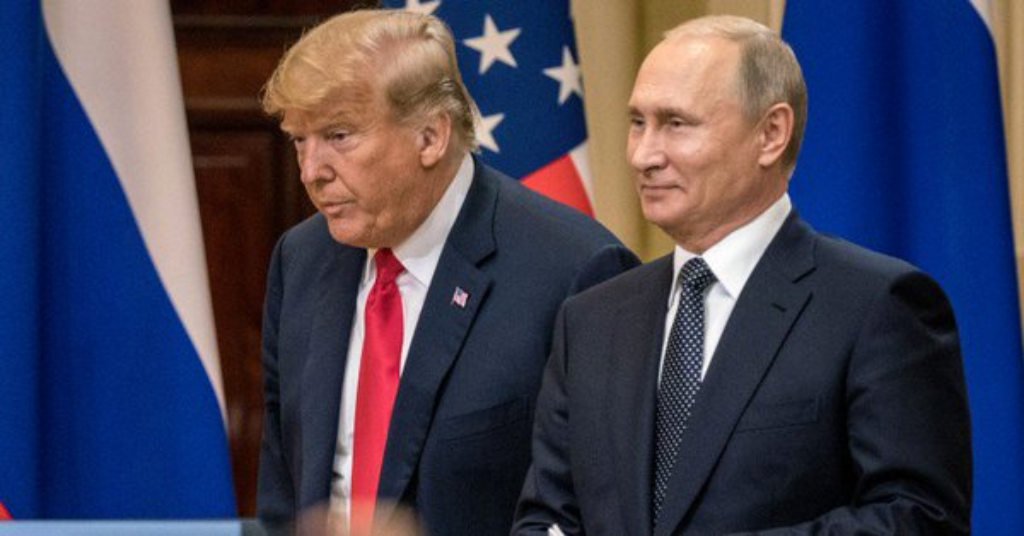 Last week, just days after what pretty much everyone seems to agree was a disastrous summit meeting in Helsinki, it was reported that President Trump intended to invite Russian President Vladimir Putin to Washington for a second summit. Now it appears that such a meeting is off the table until at least some time next year:
WASHINGTON — The White House said on Wednesday that President Trump wants to delay a planned follow-up meeting with President Vladimir V. Putin of Russia until after the investigation of the special counsel, Robert S. Mueller III, is concluded — which the White House predicted would be next year.

"The president believes that the next bilateral meeting with President Putin should take place after the Russia witch hunt is over, so we've agreed that it will be after the first of the year," Mr. Trump's national security adviser, John R. Bolton, said in a statement.

Last week, Mr. Trump unexpectedly said he would invite Mr. Putin to Washington in the fall — a move that some interpreted as a show of defiance by Mr. Trump after a storm of criticism over his meeting with Mr. Putin in Helsinki, Finland.

Mr. Trump directed Mr. Bolton to deliver the invitation. But the Kremlin had not yet accepted the invitation, raising questions about whether Mr. Putin was interested.

Speaking to reporters on Tuesday in Moscow, Yuri Ushakov, a Kremlin aide, acknowledged receiving the invitation but declined to say whether Mr. Putin would visit Washington this year. Mr. Ushakov said that the leaders had not discussed the future meeting while in Helsinki, but that Mr. Bolton had later conveyed the invitation to Russian officials.
According to some reports, the Russians didn't exactly jump at the invitation for a second meeting so soon after the Helsinki, suggesting instead that Trump and Putin could meet again at the upcoming G-20 Summit in Argentina, which is scheduled to take place at the end of November. Additionally, there were several members of the President's own party who reacted negatively to the idea of Putin coming to Washington, with both House Speaker Paul Ryan and Senate Majority Leader Mitch McConnell both made it clear that they would not be extending an invitation to Putin to address Congress. Other Senators and Congressmen, as well as some pundits, noted how inappropriate it would be for Putin to be visiting Washington around the same time as the midterm elections, especially since its clear that his country is actively seeking to interfere with those elections just as they had done in 2016.
As I said when this second summit idea was first announced, there isn't anything per se wrong with the idea of the President and the leader of Russia meeting, but Helsinki makes it clear that any such summit should only occur if there is some reason for a meeting that involves something other than another photo opportunity. Unless that happens, then Trump and Putin can meet on the sidelines of international meetings like the G-20 or they can talk on the phone. As a general rule, though, these meetings usually only end up being productive when they are the capstone to lower-level meetings and negotiations that allow both leaders to achieve something other than smiling for the cameras. This is especially true when it comes to meetings with adversarial nations. So far, we've seen the result of meetings without preparation in both June's summit with Kim Jong Un in Singapore and the Putin summit last week. A repeat of those meetings would be an utter waste of time, so it's a good thing that this second meeting with Putin has bee put on the back burner for now.