Afghan President Wants U.S. Troops To Leave Early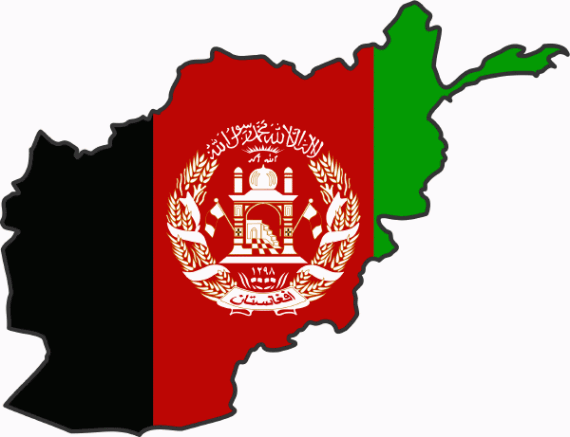 As both nations still digest the consequences of Sunday's events, the President of Afghanistan wants the U.S. to accelerate its withdrawal from the county, just as polls are starting to show that Americans feel exactly the same way:
Afghan president Hamid Karzai told U.S. Secretary of Defense Leon Panetta that he wants an accelerated scale-back of American troops from the country.

Karzai wants Afghan troops to be in control of security in his country by the end of 2013 – a year ahead of schedule, according to the Associated Press.

Karzai issued a statement announcing the demand shortly after a meeting where he discussed the matter with Panetta.

Afghan security forces have the ability to keep the security in rural areas and in villages on their own," Karzai said.

Karzai's demand comes amid fury in his country over the killing of 16 civilians, allegedly by a U.S. soldier. The soldier who U.S. officials say has admitted involvement in the incident has now been flown to Kuwait, further angering Afghans who have demanded that he be tried in their country.

Karzai reportedly cited this incident as a reason to speed up the transfer of power between the two militaries.
Karzai's comments come at the same time that Gallup releases a new poll showing that a growing number of Americans support an accelerated withdrawal timetable:
PRINCETON, NJ — Fifty percent of Americans say the United States should speed up withdrawal of its troops from Afghanistan, while 24% prefer sticking to the current timetable to leave by the end of 2014, and 21% say the U.S. should stay as long as it takes to accomplish its goals. Democrats and independents are most likely to favor a faster withdrawal than planned. Republicans are about equally divided between favoring a faster withdrawal and keeping troops in Afghanistan until the U.S. accomplishes its goals.

The results are based on a March 13 USA Today/Gallup poll, conducted a few days after a U.S. serviceman went on a shooting rampage, killing 16 Afghan civilians. This was the latest in a series of reports of troubling behavior by U.S. service members in Afghanistan, including reports of some soldiers burning Qurans and others urinating on the corpses of Taliban soldiers.

More than one in three Americans say their opinions on how long U.S. troops should remain in Afghanistan have changed because of events there in recent weeks, while 60% say their views have not changed. The vast majority of those whose opinions have changed — equal to 27% of Americans in total — say they now think the U.S. should withdraw sooner than they previously thought.
One problem with accelerating the timetable, though, is the simple logistics of withdrawal. We've been in Afghanistan ten years and, in addition to troops, there's a lot of equipment to get out as well. Right now, the land routes through Pakistan that we've been relying on remain cut off, as they have been for a number of months ever since the Pakistanis shut them down in protest over drone strikes. Unless they're reopened, it strikes me that withdrawing is going to be long, hard, an expensive. We may not be able to accelerate it without putting troops in danger, which would be foolish. On the other hand, perhaps withdrawing to bases at this point isn't such a bad idea.