Airport Security Backlash Gathering Steam
Airport security is less intrusive in Communist China and war torn Afghanistan than in the USA. Have we finally had enough?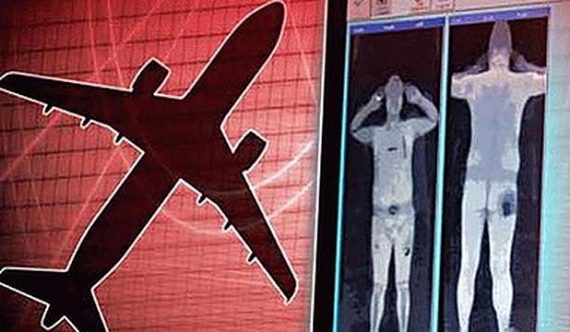 James Fallows continues to bang the drum on the absurd procedures to which Americans are subjected in the name of airport security, noting that far less draconian measures are used in Communist China and that American soldiers are prohibited from using such intrusive searches in Afghanistan.
Meanwhile, AmericaBlog's Chris in Paris notes, former TSA security director Mo McGowan admits that the searches violate the 4th Amendment but, hey, "the truth of the matter is that we're gonna have to do it."
And John Tyner, a blogger who got his 15 minutes of fame over the weekend for posting a video of his interactions with TSA personnel at the San Diego airport is being investigated by TSA and could be subjected to an $11,000 fine for his refusal to let airport security grope his testicles.  (In fairness, Tyner was clearly trying to make a scene. Further, while I think the searches are unreasonable and unconstitutional, it would be an even more absurd policy to let people opt out of searches once they've been flagged.)
John Mica, the incoming chairman of the House Committee on Transportation and Infrastructure, has written to the "heads of more than 150 airports nationwide suggesting they opt out of TSA screenings," saying they're all "a big Kabuki dance."
And Chesley 'Sully' Sullenberger, the hero of Flight 1549, is speaking out on the absurdity — and health risks — of requiring pilots to go through these scans, noting that they are not only pre-screened but have more obvious ways of creating mischief in the skies than smuggling contraband aboard the planes that they control.
Despite the growing number of stories like these, Nate Silver points out, the polling continues to show that Americans are overwhelmingly in favor of these procedures. He speculates, however, that this is a function of the fact that most Americans don't actually fly and are therefore never subject to the searches in question.
Not to mention, of course, the fact that the searches are useless against serious terrorists.
Few people, alas, are willing to subject themselves to the aggravation that Tyner's going through.  They may silently stop flying — as many of us have, at least for shorter trips — but they're not likely to do much about their outrage over the system.  And, since most people don't really fly, anyway, it's easy for politicians to demagogue the issue in the name of "public safety."