Alabama Legislature Moves to Eliminate Special Elections for Senate Vacancies
This is not unreasonable.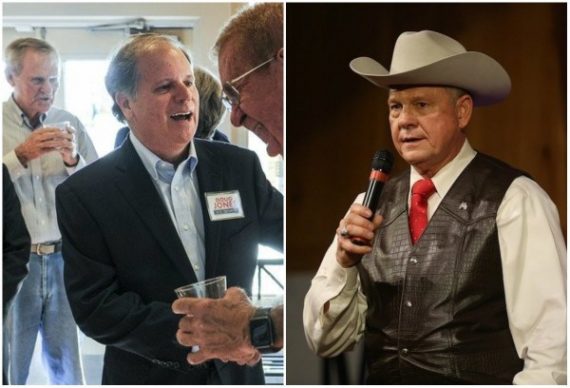 Via the Montgomery Advertiser:  Alabama House votes to end special U.S. Senate elections.
The Alabama House of Representatives Tuesday evening approved a bill that would end special elections for the state's two U.S. Senate seats when vacancies occur.

The bill, sponsored by Rep. Steve Clouse, R-Ozark, and coming after last year's special election for U.S. Senate, would allow a governor's appointee for a Senate vacancy to serve until the next general election in the state, rather than have the governor call a special election. The appointee would go through regularly scheduled primaries for that contest.

It passed 67 to 31 on a largely party-line vote after a two-hour filibuster from Democrats who said it would diminish voters' voices in the process.

"You're taking away from citizens the right to vote," said Rep. Louise Alexander, D-Bessemer.
Now, do I find the timing suspicious insofar as the most recent special election resulted in the election of a Democrat in a heavily Republican state?  I have to admit:  yes.
However, do I think this bill is a bad idea?  Not at all.
First, special elections do cost money, so that cost-savings is not a fake issue (although given their rarity this not necessarily a slam-dunk argument in and of itself).
Second, and more importantly, it is simply not unreasonable for a vacancy to have an appointee who serves until the next general election.  Indeed, most states (36) do it this way.
Let's consider:  under normal circumstances in Alabama the Republican Governor would appoint a Republican replacement for a Republican Senator who had vacated the office.  That appointee would, if a special primary and election were held, almost certainly win nomination and then election and go on to be re-elected when the next general election rolled around. This is a pretty standard pattern, nationally.
However, 2017 was not a year marked by normal circumstances.  The basic scenario:  Senator Session's replacement, Luther Strange, was appointed by a governor, Robert Bentley, who had to resign not long after he made the appointment due to allegations of an affair with a staffer.  The appointment was tainted because many thought a quid pro quo had been offered so that then-state Attorney General Luther Strange would refrain from investigating Governor Bentley in exchange for the Senate seat (and, if anything, he couldn't investigate once he was a Senator).  Further, Bentley stated there would be no special election, but that Strange would serve until the general election in 2018.  Bentley, however, had to resign.  The new governor, Kay Ivey, said there would be a special election.  Strange, tainted by the Bentley appointment, lost a contested primary to, of all people, Roy Moore.  Moore was already controversial, even in Alabama, but would probably still have been elected had allegations about his proclivities to prefer teenagers when he was in his thirties not come to light.
In other words:  Doug Jones is only Senator due to a preponderance of highly unusual, highly improbable, factors.
And, in truth, the Jones election is an anomaly from a partisan point-of-view:  the state is heavily Republican and under almost any reasonable scenario (reality, in this case, was just plain nuts) the state is going to elect a Republican. As such, while part of the inspiration for the bill in question is probably the fact that the state elected a Democrat, the reality is that the bill is not taking away choice, it is just determining when the choice happens.