Alabama Sharia Law Ban
An Alabama legislator wants to ban the use of Islamic law in the state's courts -- just in case Muslims take over.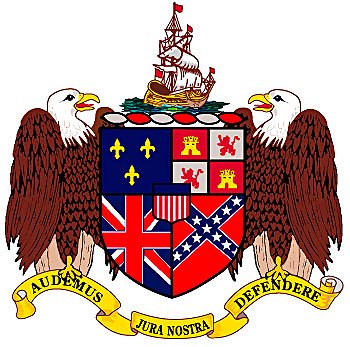 An Alabama legislator wants to ban the use of Islamic law in the state's courts — just in case Muslims take over.
Tim Lockette of my hometown Anniston Star has the details ("Legislation would ban Islamic law in Alabama courts"):
A bill introduced Tuesday in the Alabama Senate would ban the use of Islamic law in Alabama courts.

The bill's sponsor said the measure was designed to protect future generations from erosion of the Constitution. One Birmingham area Muslim leader said the move was an effort to "demonize Islam and Muslims."

But no one — not even Sen. Gerald Allen, who sponsored the bill — can point to examples of Muslims trying to have Islamic law recognized in Alabama courts.

"It's not about what's happening right now," Allen, a Republican from Cottondale, said in a telephone interview. "I'm thinking about 10 years down the road, 20, 30, 40. Time has an effect on these things, and I'm thinking about the future."

Allen is the sole sponsor of SB 62, a bill that would ban Alabama courts from using Shariah law or international law in making legal decisions.
Leaving aside the anti-Muslim hysteria, this doesn't even make sense. Alabamians are overwhelmingly Evangelical Christian but, so far as I'm aware, neither the King James Bible, the pronouncements of the Southern Baptist Convention, nor the teachings of John Wesley have any legal weight in its courts, except to the extent that Christian values shape state law.
Furthermore, if Alabama gets to the point–20, 30, 40 years from now–where Muslims constitute such a large chunk of the population that Sharia law starts having a major influence on legislation, the passage of those bills would, by definition, render Allen's statute moot. That legislators can't bind their successors with mere legislation is a fundamental principle of Anglo-Saxon law.
An amusing sidenote:
The bill defines Shariah as "a form of religious law derived from two primary sources of Islamic law: The divine revelations set forth in the Qur'an and the example set by the Islamic Prophet Muhammad."

That definition is the same, almost word for word, as wording in the Wikipedia entry on Shariah law as it appeared Thursday. Allen said the wording was drafted by Legislative staff. A source on the staff at the Legislature confirmed that the definition was in fact pulled from Wikipedia.
So, at least they're basing the law on sound research.