All Facts Are Not Created Equal
Our psychological and cultural biases make evaluating information and arguments rationally next to impossible.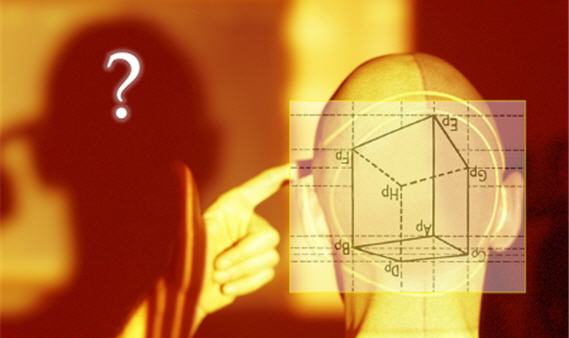 Paul Krugman laments economic tribalism, the tendency of people to view arguments about economic reality through a preconceived notion of how the world works. His arguments are very similar to the complaints Steven Taylor and I have voiced over years about the "team sports" mentality in the discussion of politics.
Krugman leads us to some research which explains why this tribalism is so pervasive. Partly, he attributes this to what Richard Dawkins terms "argument from personal incredulity," a refusal to accept facts that don't jibe with their personal experience. For example, "Our intuitions about how business-y stuff works come from businesses or households selling their goods or labor to an external market. In such situations spending less is a sure-fire way to reduce debt, cutting your price or your wage demand is a sure-fire way to sell more. But in the economy as a whole, your spending is my income and vice versa; my wage matters only in comparison to your wage; and so on. This changes everything, which is why we have paradoxes of thrift and flexibility."
Additionally, though, citing Justin Fox, he observes, "People aren't very receptive to evidence if it doesn't come from a member of their cultural community." Fox in turn references a June 2010 essay in Nature [PDF] by Yale Law and psychology professor Dan Kahan examining the "culture war in America over science," the introduction to which I excerpt below:
People endorse whichever position reinforces their connection to others with whom they share important commitments. As a result, public debate about science is strikingly polarized. The same groups who disagree on 'cultural issues' — abortion, same-sex marriage and school prayer — also disagree on whether climate change is real and on whether underground disposal of nuclear waste is safe.

[…]

[P]eople find it disconcerting to believe that behaviour that they find noble is nevertheless detrimental to society, and behaviour that they find base is beneficial to it. Because accepting such a claim could drive a wedge between them and their peers, they have a strong emotional predisposition to reject it.

Our research suggests that this form of 'protective cognition' is a major cause of political conflict over the credibility of scientific data on climate change and other environmental risks. People with individualistic values, who prize personal initiative, and those with hierarchical values, who respect authority, tend to dismiss evidence of environmental risks, because the widespread acceptance of such evidence would lead to restrictions on commerce and industry, activities they admire. By contrast, people who subscribe to more egalitarian and communitarian values are suspicious of commerce and industry, which they see as sources of unjust disparity. They are thus more inclined to believe that such activities pose unacceptable risks and should be restricted. Such differences, we have found, explain disagreements in environmental-risk perceptions more completely than differences in gender, race, income, education level, political ideology, personality type or any other individual characteristic4.

Cultural cognition also causes people to interpret new evidence in a biased way that reinforces their predispositions. As a result, groups with opposing values often become more polarized, not less, when exposed to scientifically sound information.
Fox notes that the degree to which this was true " was brought home by an experiment I inadvertently unleashed last week."
I wrote a post here at hbr.org on whether the Internet era has been a time of world-changing innovation or a relative disappointment. It was inspired by comments from author Neal Stephenson, who espoused the latter view in a Q&A at MIT. His words reminded me of similar arguments by economist Tyler Cowen (if I had enough brain cells to remember that Internet megainvestor Peter Thiel had been saying similarthings, I would have included him, too). So I wrote a piece juxtaposing the Stephenson/Cowen view with the work of MIT's Erik Brynjolfsson, who has been amassing evidence that a digitization-fueled economic revolution is in fact beginning to happen.

If I had to place a bet in this intellectual race, it would be on Brynjolfsson. I've seen the Internet utterly transform my industry (the media), and I imagine there's lots more transforming to come. But I don't have any special knowledge on the topic, and I do think the burden of proof lies with those who argue that economic metamorphosis is upon us. So I wrote the piece in a tone that I thought was neutral, laced with a few sprinklings of show-me skepticism.

When the comments began to roll in on hbr.org, though, a good number of them took me to task for being a brain-dead, technology-hating Luddite. And why not? There's a long history of journalists at legacy media organizations writing boneheaded things about the Internets being an abomination and/or flash in the pan (one recent example being this screed by Harper's publisher John McArthur). Something about my word choices and my job title led some readers to lump me in with the forces of regression, and react accordingly.

When I saw that Wired.com had republished my post, I cringed. Surely the technoutopians there would tear the piece to nanoshreds. But they didn't. Most of the Wired.com commenters instead jumped straight into an outrage-free discussion of innovation past and present.

That's probably because, if there is one person in the world whom Wired.com readers consider a "knowledgeable member of their cultural community," it is Neal Stephenson. This is the man who described virtual reality before it was even virtual, after all. I'm guessing that Wired.com readers were conditioned by the sight of Neal Stephenson's name at the beginning of my post to consider his arguments with an open mind. Here at hbr.org, where we don't require readers to have read the entire Baroque Cycle before they are allowed to comment, Stephenson was just some guy saying things they disagreed with.
I've experienced an odd variation of that at OTB in recent years. Because I've long since ceased to be a reliable member of either team, my arguments are viewed suspiciously. Democrats see me as someone posing as a "reasonable conservative" who is actually on a secret mission to push Republican talking points whereas Republicans view me as a pawn of the Obama administration. After all, there's no such thing as a person who simply interprets facts about politics honestly.
And that's people who have some passing familiarity with who I am. Those who come in to the site for the first time from a link somewhere just assume I'm on whatever team my arguments seem to support. In the case of this particular posting, the mere fact that I would cite Paul Krugman without some sort of derogatory string of adjectives (i.e., crazed liberal hack Paul Krugman, who somehow got a Nobel Prize) colors the entire rest of the argument.
Amusingly, Kahan's article points back to yet another bit of research that closes our circle:
In a famous 1950s psychology experiment, researchers showed students from two Ivy League colleges a film of an American football game between their schools in which officials made a series of controversial decisions against one side. Asked to make their own assessments, students who attended the offending team's college reported seeing half as many illegal plays as did students from the opposing institution.
This shocks me not in the least.