All Things Pass
Will ISIS be able to consolidate and hold the territory it's taken in Iraq?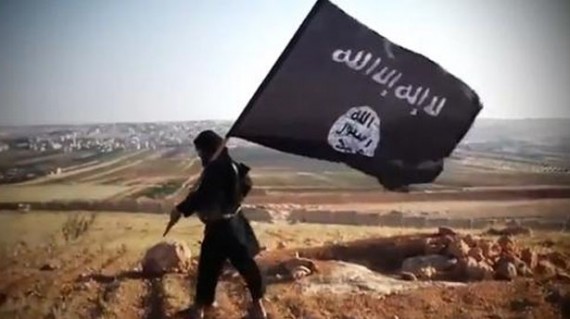 There are two contrasting views of events in Iraq that I thought might be worthy of consideration. At War on the Rocks Mark Stout counsels patience because ISIS will find it impossible to consolidate and hold the territory they've taken:
ISIS (the Islamic State of Iraq and Syria) now holds substantial swathes of territory and may have something like $2 billion in cash, a fleet of armored vehicles and probably more small arms than it knows what to do with. Unusually among jihadist groups, ISIS has focused in Syria on governance beyond just shooting, beheading, and crucifying people it doesn't like. Presumably it will do the same in Iraq.

However, this will not last. For an explanation why, we can turn to probably the most brilliant jihadist strategist to have touched a keyboard: Abu Musab al-Suri. He believed that "open fronts," such as the 1980s jihad against the Soviet Union, efforts intended to liberate and hold territory, are unlikely to succeed. The simple fact is that they cannot stand up to modern military power backed up by modern intelligence. Instead, he recommended a turn toward individual jihad because it avoided the enemies' strengths. In other words, Al-Suri would say that the more cities ISIS captures, the more money it has to keep track of, the more armored vehicles it acquires, the more social services it has to organize and deliver, the more it is setting itself up for a fall. These things have all sorts of pernicious effects from the point of view of security: they tie ISIS to fixed territory, they create networks that can be mapped and exploited, and they provide targets to airpower and artillery. RAND analyst Blake W. Mobley, a former CIA counterintelligence officer and author of Terrorism and Counterintelligence, sums up the issue (albeit with regard to different case studies) this way: "controlled territory places a challenging but guaranteed high-value target directly in the…sights" of the terrorists' adversaries.
That offers a bleak sort of encouragement. Bleak because the terrorist army could create a substantial amount of carnage and misery before it inevitably (in Dr. Stout's view) fails. It could start conducting operations in Baghdad and the Baghdad environs. It could spread its efforts to Jordan.
Pat Lang sees the advancing Sunni Arab forces as being somewhat more diverse than Dr. Stout apparently does characterizing it with the following equation:
"ISIS + Former Iraqi military people + Sunni Bedouin tribes = Rebel Army in Iraq"
The media accepts the simplistc idea that ISIS, an AQ affiliate, is the sole actor in this campaign on the anti-Shia side. In fact, this is a coalition largely balanced between ISIS, former Iraq Army fighters and officers (that is why they have moved as though Guderian or Rommel was in charge and can fly helicopters) as well as Sunni bedouin tribesmen under their own sheikhs.

The Rebel Army's advance to the south has followed the classic pattern of modern maneuver warfare in "hauling ass, bypassing the non-essential, and letting the following infantry mop up." Thus the advance to and seizure of Mosul was immediately followed by a quick advance to Tikrit and then to further south. IMO ISIS is not capable of organizing this kind of operation. They are more suited to head chopping and beard measuring in occupied towns.
Just as this diverse group's military capabilities are different so, too, may be their administrative and organizational abilities. A largely Sunni Arab officer corps assisted Saddam Hussein in controlling Iraq's Shi'a Arab majority for decades.
Dr. Stout advises that "this, too will pass". All things do. There is no such thing as a permanent order. Whether Dr. Stout's or Col. Lang's views are more predictive of how events unfold in Iraq we will know in the fullness or time. That, too, will determine whether the contours and timeframe in which they unfold will prove tolerable to us or Iraq's neighboring countries.