Amazon Abandons Plans For HQ2 In New York City
Thanks mostly to political opposition that misrepresented the nature of the deal it had made, Amazon has abandoned plans to locate parts of its new headquarters in New York City.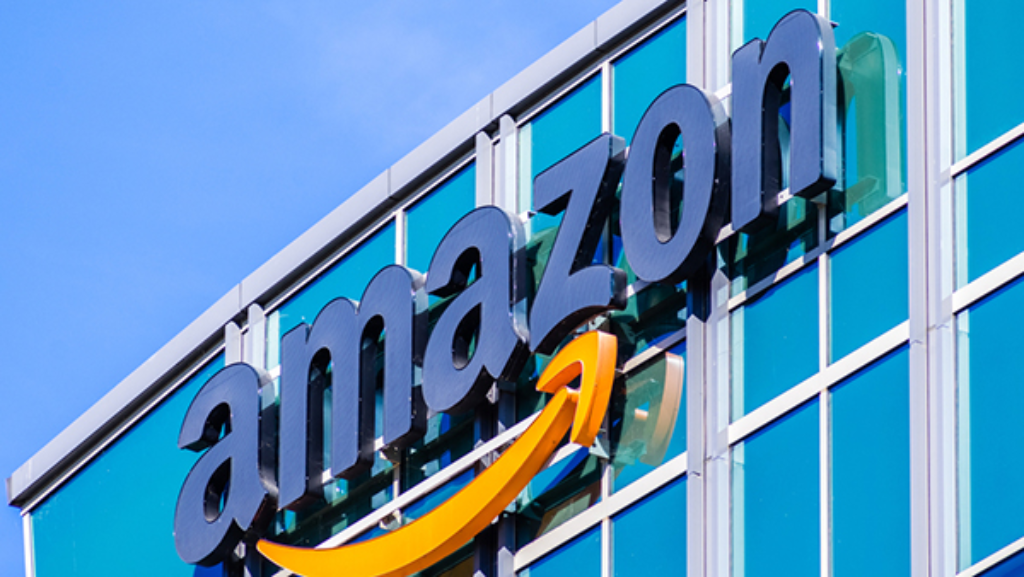 Four months after announcing the split location of its planned HQ2 headquarters in Northern Virginia and New York City, Amazon announced today that it was pulling out of the New York half of the deal due to heavy opposition from some city officials upset by the financial and other concessions granted to the company:
>Amazon on Thursday canceled its plans to build an expansive corporate campus in New York City after facing an unexpectedly fierce backlash from some lawmakers and union leaders, who contended that a tech giant did not deserve nearly $3 billion in government incentives.

The company, as part of its extensive search for a new headquarters, had chosen Long Island City, Queens, as one of two winning sites, saying that it would create more than 25,000 jobs in the city.

But the agreement to lure Amazon stirred an intense debate about the use of public subsidies to entice wealthy companies, the rising cost of living in rapidly gentrifying neighborhoods and the city's very identity.

A number of state and local politicians have made it clear that they oppose our presence and will not work with us to build the type of relationships that are required to go forward," Amazon said in a statement.

The company's decision is a major blow for Gov. Andrew M. Cuomo and Mayor Bill de Blasio, who had set aside their differences to bring the company to New York.

But it was at least a short-term win for insurgent progressive politicians led by Representative Alexandria Ocasio-Cortez, whose upset victory last year occurred in the area where Amazon had planned its site. Her win galvanized the party's left flank, which mobilized against the deal, and on Thursday she seemed to revel in the company's retreat.

Anything is possible: today was the day a group of dedicated, everyday New Yorkers & their neighbors defeated Amazon's corporate greed, its worker exploitation, and the power of the richest man in the world. https://t.co/nyvm5vtH9k

— Alexandria Ocasio-Cortez (@AOC) February 14, 2019

As opposition mounted, the governor and the mayor met on Monday in Albany and discussed how to save the deal, according to a person familiar with the conversations but who was not authorized to discuss them.

After the meeting, Mr. de Blasio spoke to a senior Amazon executive by phone on Monday and the mayor was told that the company remained committed to coming to New York, the person said. Mr. de Blasio was in the process of connecting with Jeff Bezos, Amazon's chief executive, the person said. It was unclear if he did.

Both the mayor's and the governor's offices reassured Amazon executives that, despite the vocal criticism, the deal they had negotiated would be approved. But the company appeared upset at even a moderate level of resistance, the person said.

Amazon's leadership agreed to pull out of New York on Wednesday evening, according to two people familiar with the decision. The company did not inform the governor or the mayor until Thursday morning, shortly before posting its announcement.

Mr. Cuomo and Mr. de Blasio reacted in starkly different ways to Amazon's decision. The governor blamed newly emboldened Democrats who now control the State Senate for derailing the project.

He said in a statement: "A small group of politicians put their own narrow political interests above their community — which poll after poll showed overwhelmingly supported bringing Amazon to Long Island City — the state's economic future and the best interests of the people of this state."

For his part, Mr. de Blasio seemed to shift away from his backing of the deal

"We gave Amazon the opportunity to be a good neighbor and do business in the greatest city in the world," Mr. de Blasio said. "Instead of working with the community, Amazon threw away that opportunity."
Here is the statement released by Amazon:
After much thought and deliberation, we've decided not to move forward with our plans to build a headquarters for Amazon in Long Island City, Queens. For Amazon, the commitment to build a new headquarters requires positive, collaborative relationships with state and local elected officials who will be supportive over the long-term. While polls show that 70% of New Yorkers support our plans and investment, a number of state and local politicians have made it clear that they oppose our presence and will not work with us to build the type of relationships that are required to go forward with the project we and many others envisioned in Long Island City.

We are disappointed to have reached this conclusion — we love New York, its incomparable dynamism, people, and culture — and particularly the community of Long Island City, where we have gotten to know so many optimistic, forward-leaning community leaders, small business owners, and residents. There are currently over 5,000 Amazon employees in Brooklyn, Manhattan, and Staten Island, and we plan to continue growing these teams.

We are deeply grateful to Governor Cuomo, Mayor de Blasio, and their staffs, who so enthusiastically and graciously invited us to build in New York City and supported us during the process. Governor Cuomo and Mayor de Blasio have worked tirelessly on behalf of New Yorkers to encourage local investment and job creation, and we can't speak positively enough about all their efforts. The steadfast commitment and dedication that these leaders have demonstrated to the communities they represent inspired us from the very beginning and is one of the big reasons our decision was so difficult.

We do not intend to re-open the HQ2 search at this time. We will proceed as planned in Northern Virginia and Nashville, and we will continue to hire and grow across our 17 corporate offices and tech hubs in the U.S. and Canada.

Thank you again to Governor Cuomo, Mayor de Blasio, and the many other community leaders and residents who welcomed our plans and supported us along the way. We hope to have future chances to collaborate as we continue to build our presence in New York over time.
The plan to bring Amazon into Long Island City was supported by all of the top politicians at the state and local levels in New York, and that it had significant support from the politicians that actually represent the area where Amazon would have been located and by New Yorkers generally. Despite that, activists in other parts of New York City mobilized against the deal and managed to misrepresent significant parts of it before the Governor, the Mayor, or Amazon could set the record straight. While it's true that Amazon was receiving some tax abatements in exchange for locating part of its second headquarters in Queens, the anti-Amazon activists misrepresented the nature of these abatements to make it seem as if actual taxpayer dollars were going to Amazon in exchange for their agreement to locate part of their headquarters in New York. This led several anti-Amazon activists, including Freshman Congresswoman Alexandria Octavio-Cortez to incorrectly state that Amazon was "taking away" tax dollars from schools, mass transit, and other responsibilities of government. In reality, that, of course, was not the case and Amazon and the people who would have worked in Long Island City would have ended up paying taxes and otherwise contributing to the economy of New York in innumerable ways. Indeed, according to even the most conservative estimates, the Amazon project would bring something close to $1 billion per year in revenue and economic activity to the region over the course of 25 years, perhaps even more than that. Instead, New Yorkers will get nothing and the activists will get a pyrrhic victory at best. There will be no "saved" tax money to spend, there will be no 25,000 jobs, there will be nothing.
There are, of course, good arguments to be made against some of the deals that states and localities make with businesses to locate corporate offices and factories in certain locations. This is particularly true in cases where companies are getting huge tax subsidies or where they are not contributing to the costs that are associated with new construction and the increased costs that come with the infrastructure and other changes that will be necessitated by such projects. However, in this case, it's clear that the activists were completely misrepresenting the terms of the agreement with Amazon, and essentially lying to their supporters and other New Yorkers about the alleged "cost" of the deal with Amazon. The failure of either Governor Cuomo or New York City Mayor Bill DeBlasio to adequately explain and support the deal is the main reason it failed, but one can also put some of the blame on Amazon for not doing a better job on public relations, but that may be a reflection of the fact that they were already moving toward pulling out of the New York City half of the HQ2 deal largely because it wasn't worth the political headaches.
What this means for the future of HQ2 is unclear, and isn't made clear in the statement that Amazon released yesterday. Vox assumes that this means that the entirety of HQ2 will now end up in Northern Virginia, which has been far more welcoming to Amazon than New York City has been. This would seem to be the most likely outcome, and it seems likely that at least some of what would have gone to Long Island City will end up in Crystal City instead. At the same time, though, it's also possible that Amazon will decide to take the New York half of the HQ2 deal to another one of the locations that it was considering before it made its announcement of the Virginia/New York decision in November. Whatever the case, though, the economic benefits will go to Virginia and wherever else Amazon decides to locate. I hope Ocasio-Cortez and the other ill-informed New York activists who helped torpedo this deal are proud of themselves.