Amazon and COVID-19
American's online sales leader is straining under the social distancing regime.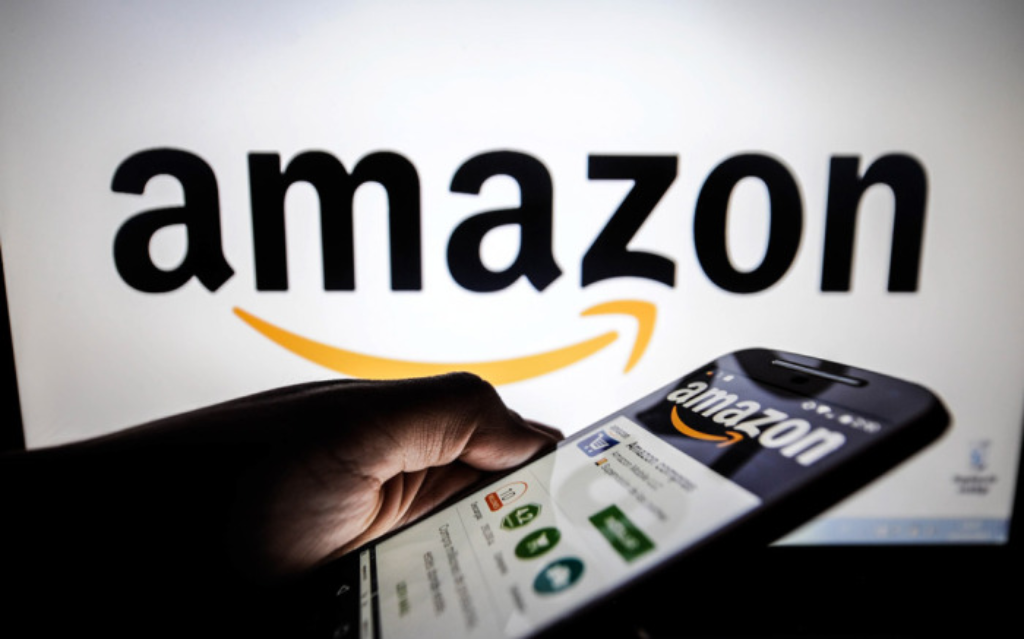 I've been an Amazon Prime member for going on two decades now. At present, it's virtually useless.
The "free" two-day delivery that has been the hallmark of Prime membership since its inception has in recent months shifted to "free" next-day delivery for a host of items. Alas, not right now.
Most items I try to buy won't arrive for weeks, Even months.
While seemingly every other company with my e-mail address, including dozens that I've forgotten ever having done business with, has sent me an email telling me what they're doing to deal with the virus, Amazon hasn't. But they do have a vague and ever-changing explainer on their blog linked from their front page.
As COVID-19 has spread, we've recently seen an increase in people shopping online which has had an impact on how we serve our customers. So in the short term, we are making the decision to temporarily prioritize household staples, medical supplies and other high-demand products coming into our fulfillment centers so we can more quickly receive, restock and ship these products to customers. Products already on its way to our fulfillment centers will be accepted. This does not impact products being delivered to customers, or products currently in stock in our store. Customers can continue to buy any in-stock product in our store, and we will continue to deliver them. March 17, 2020.
While I have never in my life ordered toilet paper from Amazon, this seems like a reasonable enough move.
Given that there are people who simply can't get out of the house—whether because they have compromised immune systems or are in state-ordered lockdown, I'm certainly willing to make the small sacrifice of waiting a few extra days for non-essential items.
And, certainly, the fact that warehouse workers and delivery personnel are taking health risks in simply going to work to keep the goods moving pales in any inconvenience customers like me simply trying to get things taken care of around the house while socially distancing have to endure.
That said, if they can't deliver an item in the next week or so, I'd prefer they simply remove it from the search results altogether. It does me no good to find that they have an item available at an acceptable price only to click through and find that they can't get it to me until May.
UPDATE (0757 23 March): Apparently, a lot of other people noticed the same thing yesterday. Recode ("Amazon Prime delivery delays are now as long as a month"):
On Sunday, customers and Amazon merchants posted on social media platforms saying certain non-essential items were showing April 21 delivery dates, even though they were listed as in-stock and shipping with Amazon's Prime express shipping service. During normal times, Amazon Prime deliveries typically arrive in one or two days in the US. Now, some Prime deliveries for in-stock items are showing five-day delivery promises on the lower end, but those waits are as long as a month on some items.

An Amazon spokesperson confirmed to Recode on Sunday evening that the new April 21 delivery dates are not the result of a technical bug or error; they accurately reflect Amazon's current reality.

[…]

The trade-off Amazon is making, for now, is that some items like printer ink and coffee makers — which don't fall into the six different product categories Amazon is currently prioritizing as essential — are showing delivery delays unlike anything Amazon customers have experienced in recent memory. It's unclear if Amazon will refund Prime membership fees — either partially or fully — if the delays continue. Amazon Prime costs $119 a year in the US, and comes with other perks beyond express shipping like video and music streaming.

On Twitter, customers cited April 21 delivery dates for items as varied as computer monitor cables to espresso machines. One person complained that he tried to order cables that he'd "normally go to Guitar Center and grab," but Amazon could only deliver them by April 21. That's the same date Recode found when we looked up similar cables on Sunday night.
While frustrating, it's understandable. My main complaint is the lack of communication. Amazon should have signaled this move rather than have paying customers have to figure out for themselves that they're not getting the service they've paid for and come to rely upon.
But, of course, it's not just the customers who are feeling the pinch.
For Amazon merchants who sell in categories outside of the ones Amazon currently deems essential, the delivery delays could be problematic.

"This has to be the biggest disruption to Amazon's operations since they started," said Joe Kaziukenas, CEO of the e-commerce research firm Marketplace Pulse. "And, unfortunately, it will have a big impact on sellers and ultimately customers, too."

Sunday, Amazon sellers compared notes on Reddit message boards to try to figure out which items were showing delays and which weren't. Some said their items were showing April 21 delivery dates even though they were goods in one of the six categories Amazon is currently prioritizing. Others said the same item was showing normal delivery times for some zip codes, but April 21 delivery for other zip codes.

Either way, this is the current reality for Amazon customers and Amazon sellers alike: five-day Prime delivery waits are the norm, and month-long waits are not uncommon. And it's unclear how long it will last.