Americans Under-Educated
A college degree is becoming a virtual necessity to making a good living in America, yet most still aren't pursuing higher education.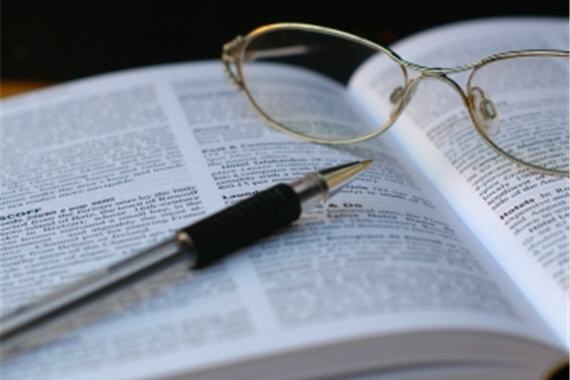 In a series of posts on demographics over at The Glittering Eye ("The Breakdown," "The Young Aren't Getting Enough Education," and "Education Is More Necessary Than Ever" thus far) Dave Schuler makes the case that we're looking at the current economic downturn incorrectly.
He presents a chart showing that only 29.6% of Americans in the 25 to 34 cohort have a bachelor's degree despite clear evidence that education and income are inextricably and increasingly linked.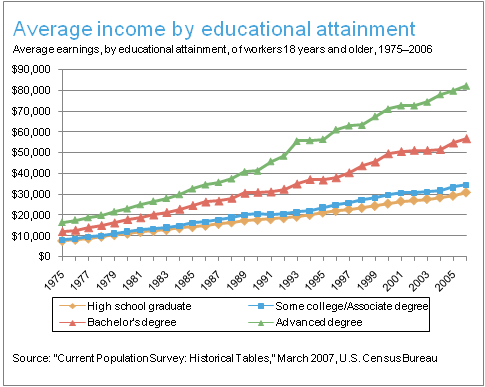 So, Dave is in a quandary:
The disparity is getting larger rather than than staying the same. Unfortunately, young people, particularly young men, aren't seeking college or advanced degrees in sufficient numbers.

I do feel the need to register some skepticism about the overall significance of post-graduate education. I think that the very high earnings that can be attributed to some of those with post-graduate degrees notably physicians and MBAs or even the extremely high earnings of a small subset within those obtaining post-graduate degrees, e.g. attorneys, skews the entire result.
Not only that, but it's not at all clear that the trend is sustainable.  Would, say, doubling the number of people with degrees in PhysEd, Criminal Justice, and Elizabethan Poetry really result in a major increase in income?  Or is it simply a combination of certain career fields needing advanced degrees as an entry point and the fact that people who are likely to excel in the workplace are also the kind of people who make the right choices early and thus get a degree?
Certainly, the answer isn't to stop with a high school diploma.  But it's not entirely clear that higher education is the solution to all that ails us, either.