America's College Gap
62 percent of 21-year-olds aren't in college.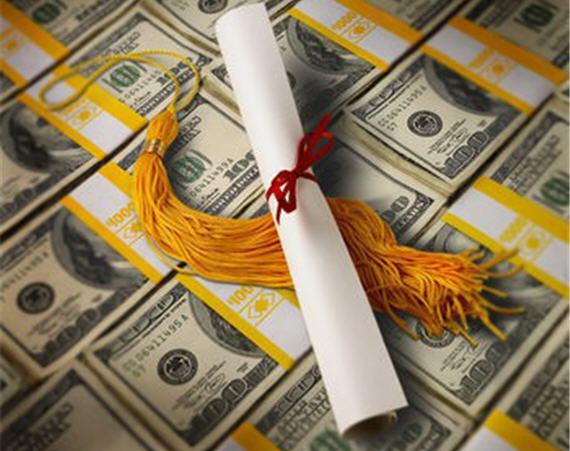 The Atlantic's Derek Thompson says "The Real Problem With College Admissions is Not the Rankings."
In the long run, which elite college you attend just isn't all that important. Longitudinal studies show that the success of the country's smartest students depends more on where they apply than where they attend. The country's best schools are all world-class, and the 100,000 new students that they matriculate each year have a relatively equal shot at their own definitions of success.

The bottom line is that college rankings aren't the monster here.They're gnats on the back of a monster. After all, if you pay attention to college rankings, you're already doing something rare. You're caring enough about college to consult a ranking!

That makes you pretty elite, from the start. Thirty percent of 18-year olds don't graduate from high school on time. Of those who graduate, half will drop of out of college. Of those who enroll, only nine percent will start at an institution that admits less than half its applicants. Only three percent will attend a school with an admission rate below one-third. The admissions rate at Harvard is six percent.

There is the US News ranking problem. And there is a college crisis. And there's a big difference. Here is the breakdown of 21-year olds in 2009. Sixty percent aren't in college. Twenty percent didn't graduate from high school. One percent is going to the kind of schools that make headlines in rankings.
The breakdown is quite stark. And Thompson argues that it's important because "in a world of immense risk, higher education might be the last slamdunk bet. Seven of the ten fastest growing jobs in the next 10 years require a bachelor's degree or higher. Each additional level of education correlates with lower unemployment rates and higher earnings. Employment for workers with Masters, professional, or associates degrees are expected to grow almost twice as fast as the overall job market in the next decade. The benefits of college are quite clear."
Now, just because the booming jobs require college doesn't mean that everyone who goes to college will get one of those jobs. And the data are obviously skewed by including people who graduated college long ago in an economy far, far away. The prospects aren't nearly as good for those graduating in 2011.
Still, things aren't so good for the 62 percent of 21-year-olds who aren't either college graduates or college students. Sure, some infinitesimal fraction will go on to start highly successful businesses. And a larger fraction will learn a high-demand trade (plumber, electrician, etc.) that doesn't require college. But most are simply unprepared for an Information Age economy.