"America's Greatest Domestic Threats"
Wayne LaPierre's perverted view of the world in two sentences.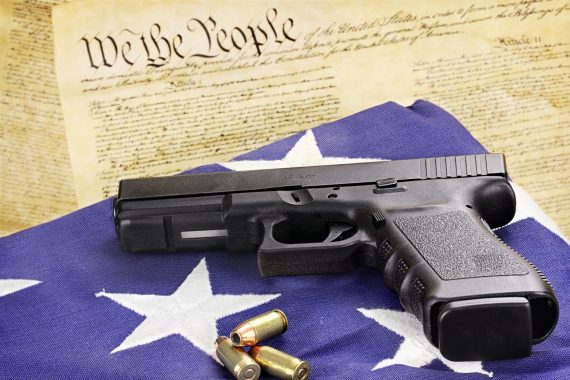 "It's up to us to speak up against the three most dangerous voices in America: academic elites, political elites, and media elites. These are America's greatest domestic threats."–Wayne LaPierre, executive vice president and CEO of the National Rifle Association.
I vacillate between wanting to respond to this with snark and wanting to delve into the seriousness of this statement.
One thing is for sure:  this is populism at its worst.  It is us ("the people") v. them ("the elites") and it is tinged with the threat of violence.
No comment on the fact the LaPierre himself is the definition of an elite and that NRA itself has a media arm.
I would say that, at a minimum, if one is the head of an organization whose main mission is the expansion of gun ownership (a tool of violence, by definition), it might be nice if one could be a little less vitriolic and alarmist in one's rhetoric.  As a member of one of the groups identified, and on the margins of another, I don't appreciate the sentiment.  Beyond that, and despite all the rhetoric from the NRA that gun rights are seriously threatened, the reality is that gun rights have never been more expansive in the US than they are right now. For example, via AL.com:  Alabama Senate passes bill to eliminate pistol permit requirement.
Going beyond any personal connection to Mr. LaPierre's list, as a scholar (yes, I know) of democracy (yes, I know), I hate to tell him, but free speech and education are far more important in the securing and maintenance of freedom and liberty than are the types of gun rights he spends his energies promoting. I recognize that many Second Amendment absolutists would disagree with that statement and make points about the need for force in overthrowing dictators and whatnot.  While I will readily allow that use of force can be deployed in the pursuit of liberty, the reality is that the mythology of its role is almost always overblown and that guns are actually more likely to be used to further tyranny.  This is just reality.
I will conclude by simply saying that academics and journalists are keys to civilization, especially democratic civilization.  And, like or not, politicians are needed, and are often quite useful (they certainly have been, ironically enough, to the NRA).
Ah well.  I know:  why even bother to try and speak to this nonsense?  After all, what do I know, being a pointy-headed academic and all that?