America's Intellectual Crisis
The institutions charged with solving our Information Age social problems are stuck in the Industrial Age.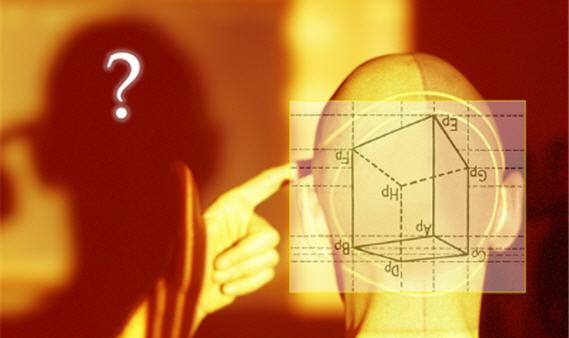 Walter Russell Mead has proclaimed "The Crisis of the American Intellectual."
America has everything it needs for success in the twenty-first century with one exception: a critical mass of thinkers, analysts and policy entrepreneurs who can help unleash the creative potential of the American people and build the new government and policy structures that will facilitate a new wave of private-sector led growth.
At first blush, this seems absurd. We're positively overrun with PhDs, pundits, and think tankers. But he's not concerned with numbers but direction.
First, there's ideology. Since the late nineteenth century most intellectuals have identified progress with the advance of the bureaucratic, redistributionist and administrative state. The government, guided by credentialed intellectuals with scientific training and values, would lead society through the economic and political perils of the day. An ever more powerful state would play an ever larger role in achieving ever greater degrees of affluence and stability for the population at large, redistributing wealth to provide basic sustenance and justice to the poor. The social mission of intellectuals was to build political support for the development of the new order, to provide enlightened guidance based on rational and scientific thought to policymakers, to administer the state through a merit based civil service, and to train new generations of managers and administrators.

[…]

The promises of the administrative state can no longer be kept and its premises no longer hold.   The bureaucratic state is too inefficient to provide the needed services at a sustainable cost – and bureaucratic, administrative governments are by nature committed to maintain the status quo at a time when change is needed.  For America to move forward, power is going to have to shift from bureaucrats to entrepreneurs, from the state to society and from qualified experts and licensed professionals to the population at large.
Well, okay. But we've got more libertarian intellectuals than you can shake a stick at.  The problem is that American libertarianism is pretty much confined to the intellectual class and has little resonance as a practical political force.  Even so, we actually seem to be moving in the direction Mead would wish:
The professional, life-tenured civil service bureaucrat will have a smaller role; more work will be contracted out; much more aggressive efforts will be made to harness the power of information technology to transfer decision making power from the federal to the state and local level.
Mead's second concern is more interesting:
Second, there are the related questions of interest and class.  Most intellectuals today still live in a guild economy.  The learned professions – lawyers, doctors, university professors, the clergy of most mainline denominations, and (aspirationally anyway) school teachers and journalists – are organized in modern day versions of the medieval guilds.  Membership in the guilds is restricted, and the self-regulated guilds do their best to uphold an ideal of service and fairness and also to defend the economic interests of the members.

[…]

Guild methods are too expensive given society's rapidly increasing need for the services they provide; we must drastically raise productivity by re-imagining the way our society makes and distributes the services that, currently, the guilds and the learned professions provide. Guilds are not very good at mass production, and our need for the services they produce has become so great that only a much more efficient production process can serve.  Health care, education and legal services are all economic sectors where prices have been rising more rapidly than the overall rate of inflation.
This has been a constant refrain of Dave Schuler on OTB Radio, especially with regards to medicine.  We've certainly restricted the number of medical doctors well beyond any rational basis, such that those with 3.7 grade point averages can't get into med school.
But we've got lawyers and PhDs  waiting tables and driving cabs because they can't find work in the professions for which they've trained.   And a high percentage of those working in their fields are doing so at very low wages because supply exceeds demand.  To the extent prices are out of control in those fields, it's not guild-inflated salaries causing the problem.
Fortunately for the rest of society if not for the guilds, developments in IT and telecommunications now make it possible to reduce costs dramatically in the learned professions.  Outsourcing and automation between them can transform the production and delivery of these services.  Moreover, the process of disintermediation will enable many Americans to dispense with the expensive services of the professional classes.  Basic legal services and advice can increasingly be found, free or at very low cost, on the internet.  Many Americans have substituted tax software for accountants; more and more activities once performed by highly paid professionals will be performed by computers and the internet.
Frankly, there's no reason for most people to use a highly trained attorney to make out a will or a CPA to do their taxes.  Certainly, I used software packages to do my own taxes for years.  My wife and I have used an accountant since getting married, but our tax situation is much more complicated than most.
From the standpoint of consumers, this is all well and good.  Whether it's good for society as a whole to rid itself of the need for people making upper middle class salaries is a question for another day.
Third, there's training.  America today has many technical intellectuals – people like doctors, engineers, and others who are able to carry out complex tasks – and we are extraordinarily rich in specialist intellectuals who have a deep knowledge of a particular subject.  Our educational and professional systems are set up to train and support the large numbers of people needed to fill these roles.  We are much less effective at teaching and supporting people who are able to master the essentials of many complex subjects, integrate the insights from this kind of study into a coherent social or political vision, and communicate what they have learned to a broad general lay audience.  The more complex a society and the more rapidly it is changing, the more need it has for multi-disciplinary, synthesizing intellectuals who are focused on communicating serious ideas to a large audience.  Otherwise, a gap grows between the technical and specialist intellectuals and the values and ideas of society at large.
Many of us try to do this very thing.  But, realistically, the number of people who can simultaneously master the complexities of public policy, engineering, law, and medicine are vanishingly small.  And the likelihood of such an individual also being adept at communicating with the public is, well, unlikely.   And it's hard to imagine these Renaissance men lining up for senior fellowships at the Brookings Institution paying $85,000 a year.
There's another, equally serious problem.  In most of our learned professions and knowledge guilds today, promotion is linked to the needs and aspirations of the guild rather than to society at large.  Promotion in the academy is almost universally linked to the production of ever more specialized, theory-rich (and, outside the natural sciences, too often application-poor) texts, pulling the discourse in one discipline after another into increasingly self-referential black holes.  We suffer from 'runaway guilds': costs skyrocket in medicine, the civil service, education and the law in part because the imperatives of the guilds and the interests of their members too often triumph over the needs and interests of the wider society.

Almost everywhere one looks in American intellectual institutions there is a hypertrophy of the theoretical, galloping credentialism and a withering of the real.  In literature, critics and theoreticians erect increasingly complex structures of interpretation and reflection – while the general audience for good literature diminishes from year to year.  We are moving towards a society in which a tiny but very well credentialed minority obsessively produces arcane and self referential (but carefully peer reviewed) theory about texts that nobody reads.  Political science is becoming more mathematical and dogmatic – while fewer and fewer Americans understand the political foundations and ideas behind American institutions.
I don't disagree; indeed, I've been complaining about this for years.   The Dan Drezners of the world, who demonstrate interest in wide-ranging subjects and their public policy implications, are considered dilettantes and denied tenure at elite universities.  (Although, happily, sometimes scooped up and made full professors at public policy schools.)  I would dearly love to see academics encouraged to be public intellectuals rather than writing for the seventeen other academics interested in their micro-niche.
Then again, without somebody doing the latter, the value of the former soon becomes stale. Somebody has to advance the substantive knowledge of the field and, increasingly, that means doing arcane statistical analyses that the average person — indeed, the average social science PhD — won't be able to fully understand.
The good news is that the talents and personality types necessary for advancing the micro-knowledge in a field and popularizing those findings to mass audiences seldom overlap.  So, we need both types and both activities to be rewarded.  The bad news is that, as Mead suggests, the guilds are likely to much more highly value the former and thus force most everyone to pursue that and fail.   I can conceive of ways to fix this — such as taking tenure and promotion decisions away from academic departments and giving them to more representative intellectual bodies — but they all have pitfalls.
While I've generously excerpted, there's much more to Mead's essay and I commend it to you in full.   While he overstates some of the problems and understates the degree to which some of his desired changes are already underway, I think his fundamental point — that our institutions are changing too slowly to accommodate the realities with which they're faced — is spot on. Our government bureaucracies, health care system, and educational model are woefully outdated and increasingly unaffordable.