America's Top Colleges Turn Away 95% Of Applicants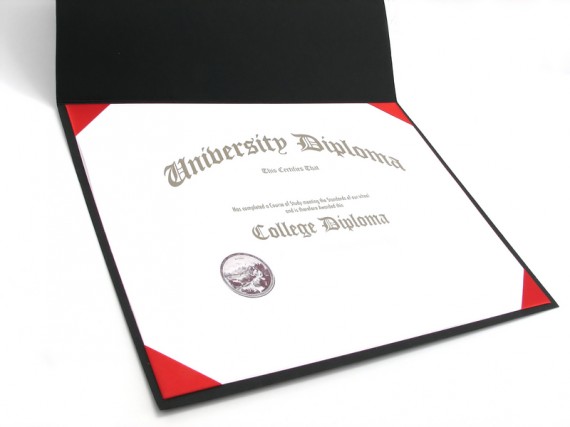 It's becoming harder than ever to gain admission to America's elite universities:
 Enrollment at American colleges is sliding, but competition for spots at top universities is more cutthroat and anxiety-inducing than ever. In the just-completed admissions season, Stanford University accepted only 5 percent of applicants, a new low among the most prestigious schools, with the odds nearly as bad at its elite rivals.

Deluged by more applications than ever, the most selective colleges are, inevitably, rejecting a vast majority, including legions of students they once would have accepted. Admissions directors at these institutions say that most of the students they turn down are such strong candidates that many are indistinguishable from those who get in.

Bruce Poch, a former admissions dean at Pomona College in Claremont, Calif., said he saw "the opposite of a virtuous cycle at work" in admissions. "Kids see that the admit rates are brutal and dropping, and it looks more like a crapshoot," he said. "So they send more apps, which forces the colleges to lower their admit rates, which spurs the kids next year to send even more apps."

For most of the past six decades, overall enrollment boomed, while the number of seats at elite colleges and universities grew much more slowly, making them steadily more selective. Enrollment peaked in 2011, and it has dropped a bit each year since then, prompting speculation that entry to competitive colleges would become marginally easier. Instead, counselors and admissions officers say, the pool of high-achieving applicants continues to grow, fed partly by a rising number from overseas.

At the same time, students send more applications than they once did, abetted by the electronic forms that have become nearly universal and uniform applications that can make adding one more college to the list just a matter of a click. Seven years ago, 315 colleges and universities accepted the most widely used form, the Common Application; this year, 517 did.

Students applying to seven or more colleges made up just 9 percent of the applicant pool in 1990, but accounted for 29 percent in 2011, according to surveys by the National Association for College Admission Counseling, and counselors and admissions officers say they think the figure has gone higher still. While people have lavished attention on a Long Island teenager who was accepted by all eight Ivy League colleges, admissions professionals say it is remarkable that anyone would apply to all eight.
To some degree then, the high rejection rates end up becoming a self-fulfilling prophecy by both creating an air of exclusivity that causes more people to see applying to these schools as desirable and by creating the incentive for High School students to apply to more and more colleges, a process that is now much easier in an electronic era. Add in the fact that graduating from one of these schools, for better or worse, essentially means that one can write their own ticket for a well paying future and it seems likely that the rejection rates at these schools will continue to inch closer to 99.99999%.