An Initial Reaction to the "Pledge to America"
Some thoughts on the Pledge.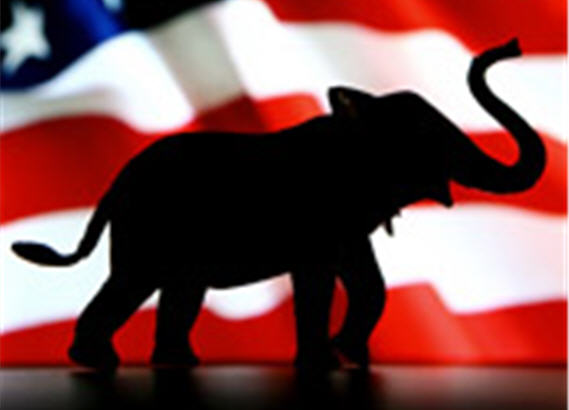 Doug Mataconis has already provided a discussion of some of the specifics of the GOP's "Pledge to America" so I will just address some general issues.
1.  Better than nothing… On one level it is better than nothing, insofar as to this point there has been no unified message from the Republicans.  At least this creates some basis for discussion.
2.  …but only barely. However, it is only just barely better than nothing.  The Pledge mostly contains a warmed-over set of leftover talking points, some of which are quite old (tax cuts) and some are of recent vintage (repeal health care reform).
3.  Hardly Bold or Innovative. I would take the whole affair far more seriously if the Pledge contained even the outline of a real plan to deal with the country's structural fiscal problems.  Caps on spending, especially ones that seem to partially exclude security-based spending, always sound good, but aren't a solution to the problem (not by a long shot).  I am willing to accept the notion that one has to start somewhere, but this is nibbling around the edges.  This pledge does not seriously address the major issue facing the country.
4. A Campaign Pamphlet. To be honest, this document is designed to make GOP base voters happy, which is fine as far as that goes.  It is, after all, a campaign pamphlet (granted, a long one).  It is not, however, a real blueprint for policy.  Instead it amounts to pledges for themes popular with the base:   tax cuts, vague spending cuts, repeal of health care reform, and symbolic (not to mention bogus) promises to read bills and ensure their constitutionality (see Doug's post on those).
5.  Such Documents aren't Worth Much. Like party platforms, the exact usefulness of documents like this is limited.  They cannot bind the future actions of members of Congress.  Further, they are tailored to be vague.
6.  Unoriginal. I know that the GOP wants to have a repeat of 1994 (with good reason).  However, simply reanimating a gimmick from sixteen years ago is symbolic, I would argue, of the current lack of creativity of the contemporary GOP.