An Intelligence Failure In The Middle East?
Some in Washington are claiming the intelligence community missed the warning signs of unrest in Tunisia and Egypt in what looks like little more than an effort to create scapegoats if things go wrong.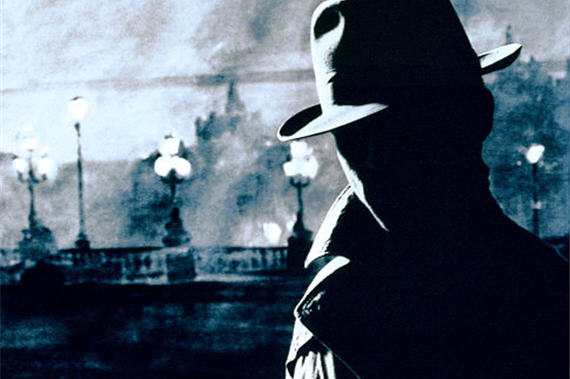 In the wake of protests that have led to one government being deposed in Tunisia and another under siege in Egypt, many in Washington are expressing disappointment that the U.S. intelligence community seemingly missed the warning signs:
U.S. intelligence agencies are drawing criticism from the Oval Office and Capitol Hill that they failed to warn of revolts in Egypt and the downfall of an American ally in Tunisia.

President Barack Obama has told National Intelligence Director James Clapper that he was "disappointed with the intelligence community" over its failure to predict the outbreak of demonstrations would lead to the ouster of President Zine el-Abidine Ben Ali in Tunis, according to one U.S. official familiar with the exchanges, which were expressed to Clapper through White House staff.

The official, who spoke on condition of anonymity to discuss matters of intelligence, said there was little warning before Egypt's riots as well.

Top senators on the Intelligence Committee are asking when the president was briefed and what he was told before the revolts in Egypt and Tunisia.

"These events should not have come upon us with the surprise that they did," the committee's chairwoman, Sen. Dianne Feinstein, D-Calif., said in an interview. "There should have been much more warning" of the revolts in Tunisia and Egypt, she said, in part because demonstrators were using the Internet and social media to organize.

"Was someone looking at what was going on the Internet?" she asked.
That last part is, perhaps, a legitimate question but I've got to agree with Ed Morrissey that there's really very little to this criticism, and it looks to me like we're seeing people in power stake out their positions for a "Who Lost Egypt?" debate should that come to pass:
They may have missed the Facebook and Twitter organizing messages — and one has to wonder why no one seems to have paid attention to that — but the pressures that finally erupted aren't exactly a surprise to anyone.  Both Hosni Mubarak and Ben-Ali are and were oppressive dictators, with the latter also being particularly ostentatious about it.
Indeed. In fact, documents from the Wikileaks diplomatic cables dump show that the U.S. has been concerned for years about the question of who would succeed Hosni Mubarak, and that we spend the last several years providing behind the scenes support to dissident groups in Egypt:
A 2008 diplomatic cable from the US Embassy in Cairo leaked by WikiLeaks on Friday shows another side to the United States' relationship with Egypt in recent years. The cable outlines how the State Department helped an Egyptian pro-democracy activist attend a "Youth Movements Summit" in New York and how the unnamed activist presented an "unwritten plan for democratic transition in 2011."

While the United States has received criticism for its support of Egyptian President Hosni Mubarak's regime in the face of anti-government protests, the newly released cable indicates that the US was also supporting his detractors. It notes State Department efforts to apply pressure on Egypt in order to have dissidents released from custody.

The cable also described meetings that the Egyptian activist held with US members of congress. Among those he met with in 2008 were Representative Edward Royce and current chairwoman of the House Foreign Affairs Committee Representative Ileana Ros-Lehtinen. The pro-democracy activist told embassy officials that one of the congressmen even invited him to speak at a congressional hearing scheduled for early 2009 regarding "religious and political freedom in Egypt."
So, on some level, the idea that the intelligence community missed anything here is simply absurd. The warning signs were all there, and if the unrest in Egypt hadn't started on January 25th, 2011 in response to the protests in Tunisia, then they would've happened at some other time. Anyone in Washington who says they didn't see this coming is either lying or they weren't paying attention to the world around them.