Analysis vs Advocacy
A recurring source of friction in the OTB conversation.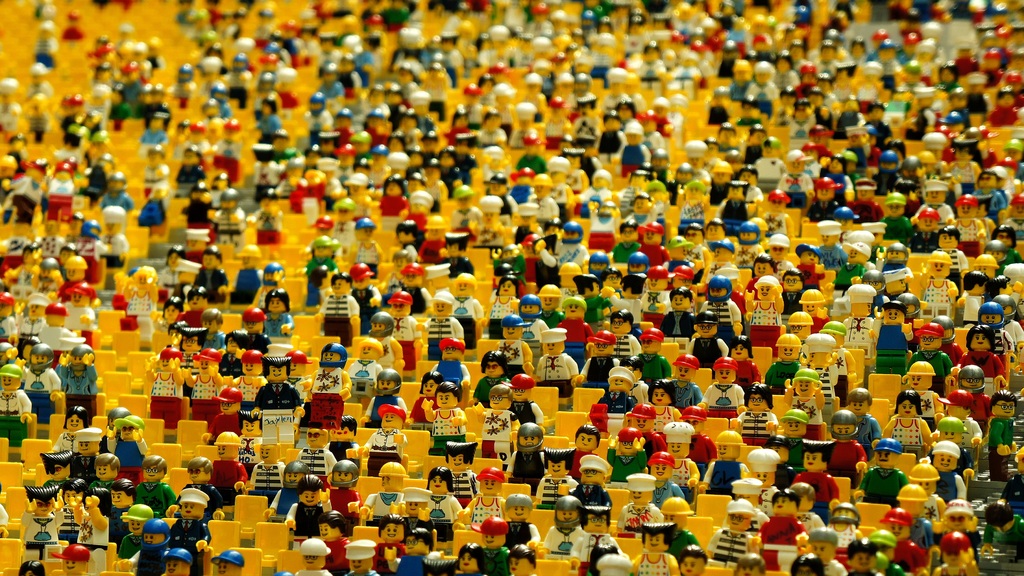 One of the interesting themes that emerged in the discussion on my post "SOTU Ends Pretense of Normalcy" came from my co-blogger Steven Taylor's frustration over being accused of moral equivalency in lamenting Nancy Pelosi's tearing up her copy of President Trump's speech.
A conciliatory comment caused an epiphany in which Steven realized that at "the heart of some of the mutual frustration" is that he is "more an analyst than an advocate." That insight caused Matt Bernius to observe,
This bears repeating. And I think its a challenge in communication that people who have been through PhD training often have (myself included). Part of the professionalization of being a scholar is the move from [advocate to analyst] (even in soft/social sciences that often have an advocacy component, like Anthropology).

From a reader's perspective the line between the two sometimes feels blurry — especially when so much writing with the political space is so far weighted to advocacy.
Emphasis mine. And, yes, I've had this thought many times over the 17-year history of the site.
Steven and I are, much more so than our co-blogger Doug Mataconis or most bloggers and political commentators, fundamentally analysts rather than advocates. And, yes, that can lead to misunderstanding when readers expect or want advocacy. Conversely, it's likely why two erstwhile conservative Republicans have a readership that's mostly liberal and Democratic.
Steven's old PoliBlog site had the subtitle "A first, rough draft of my thoughts." While I don' t know that I thought of OTB that way in the earliest days of the blog, it soon became clear that it's what it was. I fully expected and continue to expect that my opinions on things will change as I get more information—to include pushback from readers.
On literally the first day of this blog, I was pushing back against what I saw as bad arguments by those on what was then my team. I chastised Jonah Goldberg for not only taking the wrong lesson from "A Few Good Men" but for his harshness in criticism of France and Germany for their opposition to the impending Iraq War, of which I was a supporter.
More to the point, perhaps, is my post entitled "How Not to Argue." The entire content:
Sadly, Ann Coulter continues to make me rethink my position whenever I agree with her. She briefly became my favorite columnist during the Clinton impeachment scandal, but she continues to spew forth semi-Fascist rants in the post-9/11 world. She's clever and not bad to look at, but it gets awfully tiresome when she continues to accuse anyone who disagrees with the Bush Administration of treason. This hardly seems a good way to persuade those who disagree.
Again, that was Day 1 of OTB. While the posts have gotten longer, that's pretty much been the brand here ever since.
On the one hand, I think it has given us a reputation for fairness. I can defend John Kerry against the outrageousness of the Swift Boat attacks even while supporting the re-election of George W. Bush. Or bluntly assess that choosing Sarah Palin as his running mate goes against everything John McCain stands for—and that Barack Obama's choice of Joe Biden demonstrates much better judgment—even though I plan to vote the other way. And I continued to double down on that, notably calling Palin an "ignoramus," certainly at the cost of a lot of longtime readers. (Also, the real-time updates on the first Palin thread are the clearest demonstration of the "first, rough draft of my thoughts"—you can see my thinking evolve as the news rolls in.)
That same tendency makes it possible for me to write a post on Tuesday saying that Rush Limbaugh has been bad for the country and one on Wednesday defending his being awarded the Presidential Medal of Freedom. Were I President, I wouldn't give him the award. But Trump is President and there is long, bipartisan precedent for giving the medal to entertainers and people who are incredibly controversial. (Although, granted, typically not controversial entertainers.)
Readers wanted me to be outraged by the pick because Limbaugh has stoked the divisions that gave us Trump. But, analytically, that's all the more reason for Trump to give Limbaugh the medal. And, like it or not, 40 percent of the country back Trump and Limbaugh with as much fervor as you despise them.
The same bias for analysis over advocacy explains how I can spend three years decrying Trump's corruption, lamenting the abandonment by virtually every single Republican officeholder of the principles for which the party long claimed to stand, and yet argue that calling witnesses to the Senate trial served no purpose, given that any American who could possibly be persuaded that Trump ought be removed already had more than enough evidence that he was guilty. Objectively, it simply didn't matter. The only potential value was a catharsis for Trump's foes; but that's not what a trial is for and there's no reason to expect Senate Republicans to provide it.
It's how I can both decry the fecklessness of Republican Senators in pretending Trump did nothing wrong while largely excusing their political calculation in voting to acquit. Or lament the damage to American political norms that Trump and his Republican enablers have wrought while arguing they made no fundamental damage to our institutions. Or Steven can argue that, while he doesn't like it, the Senate is likely never going to vote to remove a President from office—and that it's been that way since very early in our history.
Similarly, it's why Steven and I—who have both written dozens of posts excoriating Trump's awfulness—can nonetheless worry that Nancy Pelosi and the Democrats' aping of Trump's incivility is bad for the country. Speaking for myself at least, Trump's awfulness is at this point a known known. It's a constant, not a variable. And, therefore, less interesting from an analytical standpoint.
Indeed, that's a major factor—although there are certainly others—in my declining productivity as a writer the last couple of years. While Trump's multiple outrageous transgressions of the norms were fascinating for a while, they eventually became awful background noise. Absent his death, resignation, or removal via impeachment, it was simply something we were going to have to suffer through until at least noon January 20, 2021. And, as we've witnessed and predicted, impeachment is only a theoretical option, not a practical one.
I've starting to write more partly to fill the void created by Doug's hiatus. But also because we're getting to the point in the campaign where we can meaningfully analyze the alternatives to Trump and their likelihood of replacing him.
Given that I'm at the point where I'd vote even for Tulsi Gabbard were she somehow the nominee, I'll certainly engage in some advocacy. I've engaged in a bit already. But, mostly, my focus will be an analysis of events and the landscape and how they're likely to impact the election.