Andrew Yang Quits Democratic Party
His explanation makes no sense. At all.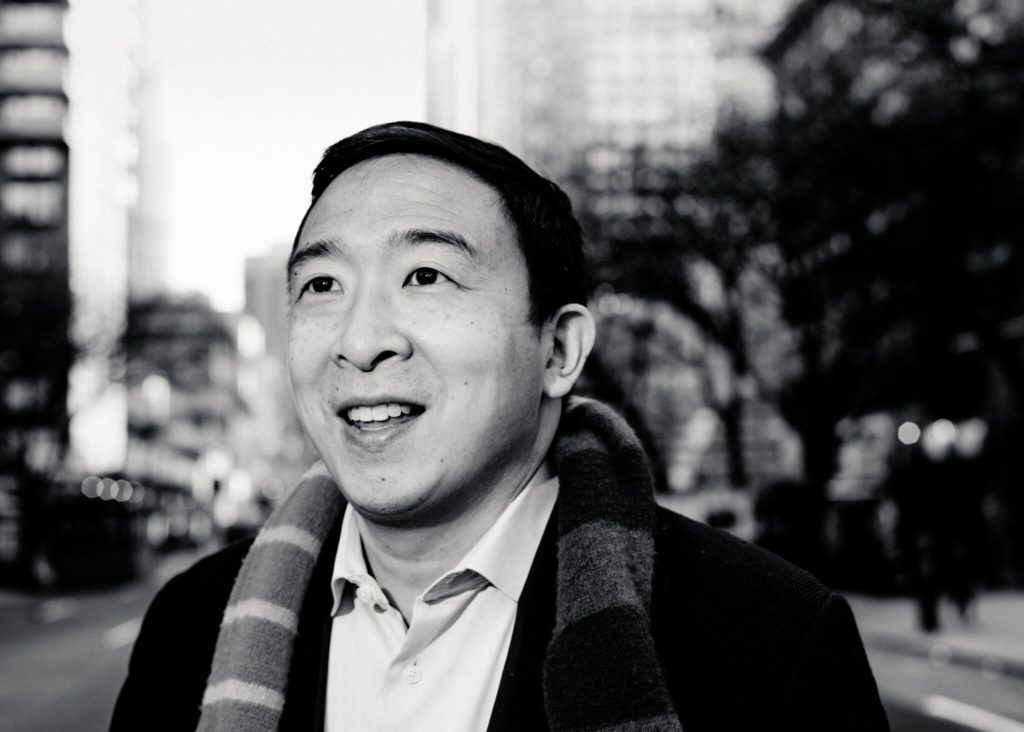 Andrew Yang, who despite never having held political office somehow managed to be taken seriously as a candidate for the Democratic presidential nomination in 2020 and was a frontrunner for mayor of America's largest city in 2021 has decided to become an independent. On a post on his personal blog, "BREAKING UP WITH THE DEMOCRATIC PARTY," he explains why. Giving him the benefit of the doubt that he's not just hoping to squeeze out a sixteenth minute of fame, his explanation makes no sense.
After several rambling paragraphs noting that he has been an active Democrat since 1995 and that he's not advocating that other Democrats leave the party, he writes,
So why do I feel in my heart that this is the right move?

While it was simply a small piece of paperwork, I genuinely felt a shift in my mindset as soon as I signed it.
So, there wasn't a shift in mindset before signing the paperwork?
My goal is to do as much as I can to advance our society. There are phenomenal public servants doing great work every day – but our system is stuck. It is stuck in part because polarization is getting worse than ever. Many of the people I know are doing all of the good they can – but their impact is constrained. Now that I'm not a member of one party or another, I feel like I can be even more honest about both the system and the people in it.
These sentences don't go together. If one wishes to advance our society as a public servant, presuming that this means as an elected official, there's essentially no way to do it but as a member of one of the two major parties. And, while I grant that there are some shibboleths that go with being a partisan official, there's nothing precluding honesty as a registered Democrat.
The key reform that is necessary to help unlock our system is a combination of Open Primaries and Ranked Choice Voting, which will give voters more genuine choice and our system more dynamism. It will also prevent the spoiler effect that so many Democrats are concerned about, which is a byproduct of a two party system with a binary contest and simple plurality voting.
I'm not a fan of open primaries (or treating them as though they were a proper noun) and think ranked-choice voting makes sense. But it's not obvious what that has to do with one's party affiliation or how becoming a registered Independent makes Yang more effective as an advocate for those practices.
I believe I can reach people who are outside the system more effectively. I feel more . . . independent.
I won't gainsay Yang's feelings but it's hard to see how the move makes him more effective. Democrats will see this as a rebuke and Republicans will still see him as a Democrat.
Also, on a personal level, I'll admit there has always been something of an odd fit between me and the Democratic Party. I'm not very ideological. I'm practical. Making partisan arguments – particularly expressing what I often see as performative sentiment – is sometimes uncomfortable for me. I often think, "Okay, what can we actually do to solve the problem?" I'm pretty sure there are others who feel the same way I do.
While our parties have certainly sorted ideologically over the years, adopting a party label doesn't preclude practicality. And, frankly, most of Yang's policy proposals align pretty well with the progressive ideology of his erstwhile party.
I've seen politicians publicly eviscerate each other and then act collegial or friendly backstage a few minutes later. A lot of it is theatre.

I've also had people publicly attack me and then text or call me privately to make sure that we were still cool. It just had to be done for appearances.
But, dude, this was happening within the Democratic Party. It was other Democrats attacking you in both of your races. They were, after all, Democratic Party primaries.
If Yang's point is simply that he thinks he can make more of an impact as an advocate and venture capitalist than as a candidate for political office, that's arguable. He clearly has a knack for getting more attention and being taken more seriously than his achievements would seemingly merit. But it's not at all clear how changing his party registration impacts that one way or the other.