Anonymity and Internet Trolls
Should blogs and other online forums ban anonymous comments?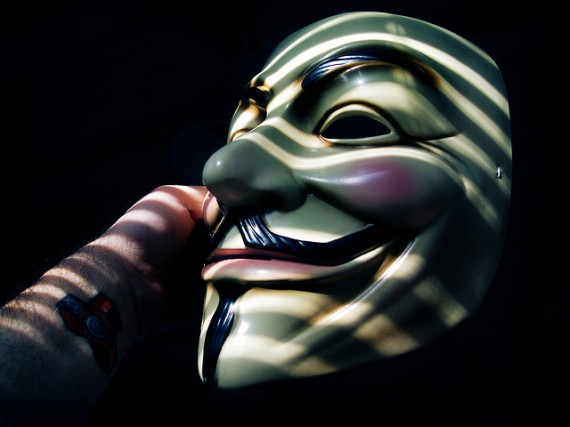 Facebook's Julie Zhuo takes to the NYT op-ed pages to make a familiar call:
Psychological research has proven again and again that anonymity increases unethical behavior. Road rage bubbles up in the relative anonymity of one's car. And in the online world, which can offer total anonymity, the effect is even more pronounced. People — even ordinary, good people — often change their behavior in radical ways. There's even a term for it: the online disinhibition effect.

[…]

Content providers, social networking platforms and community sites must also do their part by rethinking the systems they have in place for user commentary so as to discourage — or disallow — anonymity. Reuters, for example, announced that it would start to block anonymous comments and require users to register with their names and e-mail addresses in an effort to curb "uncivil behavior."

Some may argue that denying Internet users the ability to post anonymously is a breach of their privacy and freedom of expression. But until the age of the Internet, anonymity was a rare thing. When someone spoke in public, his audience would naturally be able to see who was talking.

Others point out that there's no way to truly rid the Internet of anonymity. After all, names and e-mail addresses can be faked. And in any case many commenters write things that are rude or inflammatory under their real names.

But raising barriers to posting bad comments is still a smart first step. Well-designed commenting systems should also aim to highlight thoughtful and valuable opinions while letting trollish ones sink into oblivion.
Armando Llorens notes the irony that someone from Facebook, where some of the most vile cyber-bullying episodes have taken place despite lack of anonymity, is making this argument.   He figures the solution is simple:  "don't read comments sections of blogs. Or only read them at blogs that take up one of Zhuo's suggestions. It's easy enough to avoid nastiness on the internet – don't get involved."
He also points to a three-year-old piece he wrote on the subject in The Guardian, arguing rather forcefully that the ability to write without fear of harassment is vital to the flow of free discussion.
I'd note, however, that Llorens was never truly anonymous online.  He has mostly written under pseudonyms, first as "Armando" and now as "Big Tent Democrat."  While that's not quite the same inhibitor to bad behavior as posting under his real name, it does create a reputation around those identities that it behooves him to protect.
I've toyed with the idea of a more formal moderation system for comments but it strikes me as more likely that it would be abused by people to vote down views they disagree with than those which are genuinely uncivil and trollish.  And the ratio of annoying comments to useful discussion is still heavily enough in favor of the latter that it's not worth the risk.