Another Example of Primaries in Action
The Ohio GOP Senate contest.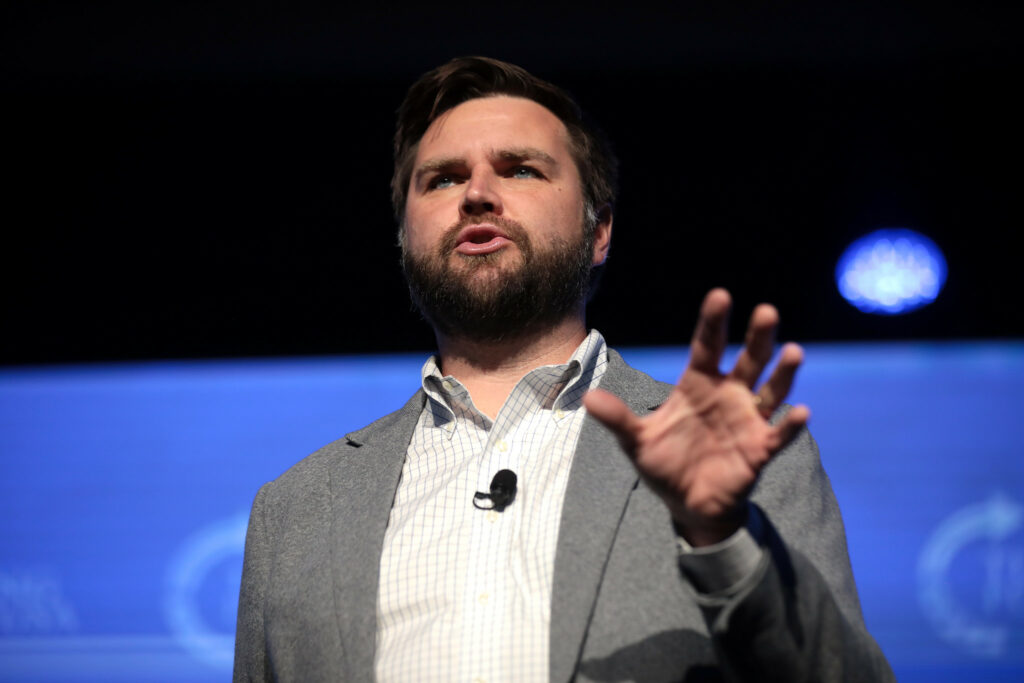 Without getting into a discussion of JD Vance himself, or of the role of Trump's endorsement (both of which are topics in and of themselves) let me note a couple of numbers that illustrate some ongoing points I often try to make about party primaries.
Vance won the Republican nomination for Senate by winning 32.2% of the GOP primary vote, which is to say a simple majority (i.e., plurality) of that vote. In raw votes, he won 340,911 (as of the current count). So, because the plurality winner wins in OH primaries, that means that 67.8% of Ohio Republicans (or 718,122 voters) wanted a different candidate.
Note that the official number of registered voters in Ohio on November 3, 2020 was 8,073,829 and the estimated voting-age population of Ohio is 9,124,576. So, using those numbers in a back-of-the-envelope kind of way, 4.22% of registered voters or 3.74% of the voting-age population voted for Vance to be the GOP nominee. (Note: these are approximate figures since I do not have the exact numbers for this week, and the final vote totals will change–but the basic numbers work for this discussion),
Given the partisan lean of Ohio, which has increasingly been on the GOP side (the state was +8.1% for Trump in 2020) and the general trend for mid-terms (i.e., harder for the party of the president) the odds are heavily in favor of Vance winning the seat.
I would note that the Ohio Republican Party and all who identify with it are likely to fall in line with Vance because he is their nominee. I would note that instead of the Ohio Republican Party, as a collective entity, selecting a candidate that fits its views (whatever those may be), the process produces a candidate and then "the party" (an amorphous entity at best) is obligated to support that person and become more like the selected candidate than the other way around. Think of it this way: if any part of a person's livelihood and/or personal identity is wrapped up in the Republican Party, what is such a person likely to do? Supporting a Democrat is being a traitor and could be career suicide (and, at a minimum, people tend not to want to reassess their identities).
Note: I am talking here, as I typically am, about how people actually behave, not how I wish they might behave, or what my personal preferences for outcomes might be. The whole point of systematic social science (or, at least one of them) is to determine how mass behavior actually works. Pontificating about how it ought to be based on one's personal preferences is punditry at its worse, and that is not my goal.
I know that voters and party rank-and-file have choices, but let's please not kid ourselves on the dynamics at work here. This is how parties get shaped by primaries, rather than parties shaping candidates.
Put another away: Vance did not have to prove himself to be "Republican worthy" to compete for the label, but now he gets to define what being an Ohio Republican means, at least for this particular race. And since the majority of Ohioans identify as Republican, he is likely to be the next Senator from Ohio.
Worse, because those Ohioans who have long thought of themselves as Republicans will be predisposed to support Vance because of the R after his name, many will rationalize away a lot of the objectively problematic things that Vance has said, and will say, about race and other topics. Whether one likes it or not (and I know a lot of the readers are going to push back on this) this is how it works. And this is how a party, and then its voters, move on issues.
(Again, I know everyone wants to think that the line of causality is issues—>partisan preference, but the reality is that on a lot of topics, it is partisan preferences—>issues).
My point about primaries as a problem is this: the evolution of the parties is not driven by a coherent strategy. Instead, it is happenstance to a degree. Moreover, it is not fully visible to most voters. Instead, most voters simply know their team and adapt to whomever is on the ballot.
Consider: if most voters truly cared about the nomination process, then the differential between primaries turnout and general election turnout wouldn't be as wide as it is. Vance will have won his nomination with less than 400,000 votes, but he will likely win well over 2,000,000 votes in November.
As I noted in a recent post: we build our parties backward (this is a thought that has been on my mind of late). Instead of the parties having to build a coalition amongst the factions within a party, the primaries simply produce a fait acompli candidate without any vetting save the primary vote (and in this case, with a relatively small vote share).
A winning primary candidate then steps into broad support in a given district or state because there is a large pool of voters ready to vote for their party. (Again, I know everyone here is convinced that they don't vote that way, but the odds that most readers don't already know who they are voting for, partywise, in pretty much every contest in 2024 or 2026 and beyond is pretty damn low. And we all have our reasons, which we think are pretty good ones, but your political opponents think the same way).
At any rate, my point about this being "backwards" is that candidates don't have to build large coalitions, all they have to do is win small segments and then step into broad support that comes preassembled, so to speak.
This also explains why we don't get serious third parties. It is simply way easier to try and win a R or D primary than it is to form a new party.
And sometimes, like with Trump in 2016, the nominee can really move the party in a distinct direction.
(More to come on this topic).